Project Warlock II has only really just arrived in Early Access, but developer Buckshot Software has a year of development and additions planned out.
Ongoing project
As you likely know, Early Access offers games to players that are not 'done'. They're still in development, and so even though you can buy a copy on Steam (or wherever), you're not getting a finished product. Well, not just yet anyway, as development continues and the game eventually goes gold.
That early stage though, is where Buckshot Software's Project Warlock II find itself currently. The sequel just arrived a short time ago in Early Access, and has a ways to go before it's final. But that's something that the developer has well planned out.
This week Buckshot revealed just what fans can expect from them, as goes the continuing work. That includes the game's second Chapter, as well as a whole bunch of improvements.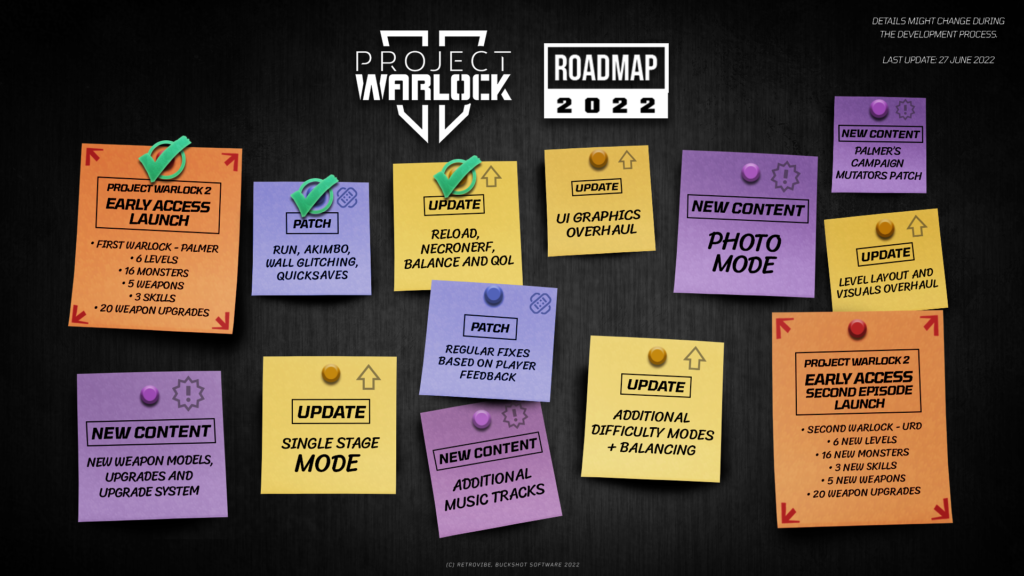 A Single Stage mode, as well as two additional difficulty levels, will be introduced next, followed by weapons rebalancing and modifications. These will offer deeper customization options for the guns allowing players to upgrade their favorite tools of destruction further.

Buckshot Software press release
As you can see above, there's a lot of new stuff planned, and 3 of those updates are already in the bag. Those include the launch itself, along with a "reload option, nerfing down the Necrogirl", and a bundle of improvements and fixes. You can read up on what's on the way, in much greater detail, here on the official Steam page for the game.
Project Warlock II's Early Access offering is out now on the PC via Steam, GOG, and Epic.