This summer, Judgement Day is coming for the X-Men and Marvel's mutants in general, and Earth's Mightiest Heroes will be caught in the middle.
Terminated
Tasked with defending the world against a menace called the Deviants, The Eternals haven't been a major force in Marvel's U in quite some time. Even a reboot and major feature film weren't really enough to nudge them back into the spotlight for the comic book company. But, just maybe, tying them into the new X-Men story arc will be.
The upcoming arc will do just that, with The Eternals recategorizing mutants as Deviants. As you might imagine, there's trouble there, as mutants have formed their own state at this point. That's gonna be a problem, and not the only one, as the Avengers will be caught in the middle of all of this.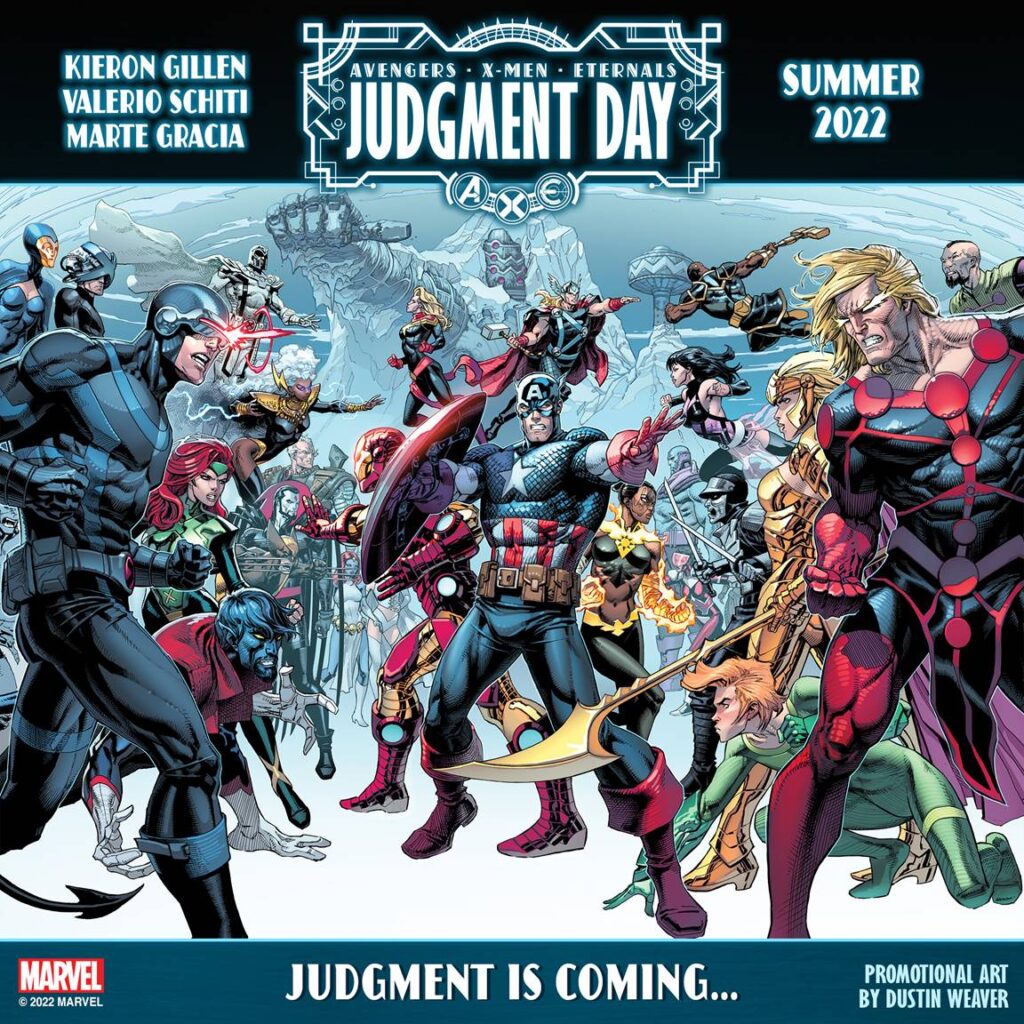 The X-Men have achieved immortality and mutants have taken their place as the dominant species on the planet. The Eternals have discovered long hidden knowledge about their species, including a devastating truth about mutantkind. The Avengers have come into direct conflict with the Celestials and are currently using a fallen Celestial as their base of operations, slowly unlocking its secrets… When the Eternals brazenly target the mutant nation of Krakoa, the Avengers try desperately to de-escalate a potentially apocalyptic war. But this is no simple conflict. The Eternals' purpose cannot be denied and mutantkind's future will not be threatened. And after the opening battles, new players and revelations for both sides will emerge as the inhabitants of the Marvel Universe are JUDGED by the greatest power they've ever come into contact with.


Marvel Comics
From Kieron Gillen and Valerio Schiti, Judgement Day comes to the Marvel Universe this summer.