Tony Hawk expands onto the Nintendo Switch with a port that's just as much fun, though slightly worse for wear in the looks department.
Flying high
Well here we are again. You might remember about a year ago, we published a review of the Xbox edition of Tony Hawk's Pro Skater 1 and 2, Activision's incredible redux of the original skate sensations.
The set of games did just about everything right. From the look to the soundtrack, skater selection, and control, it was phenomenal. And unless you were living under a rock, you saw plenty of coverage of that game from just about every angle including from us here at BG. We have been following along with all of the post-launch stuff, as well as the Switch port.
As of the end of June, that's a port that's finally here too, and so once again we're here talking about Tony Hawk's Pro Skater 1 and 2. So in what shape did the game make the leap? Well, darn well honestly.
Taking it back to the park
When you talk about the premise of THPS, as a series, it's pretty simple. The games have always (maybe not in THUG, I guess) focused on the simple joy of video game skating, pulling off tricks, and finding secrets in levels. And by tagging gamers with a time limit to do that in, the sereis' built that 'one more run' feel. And man did THPS have that in spades.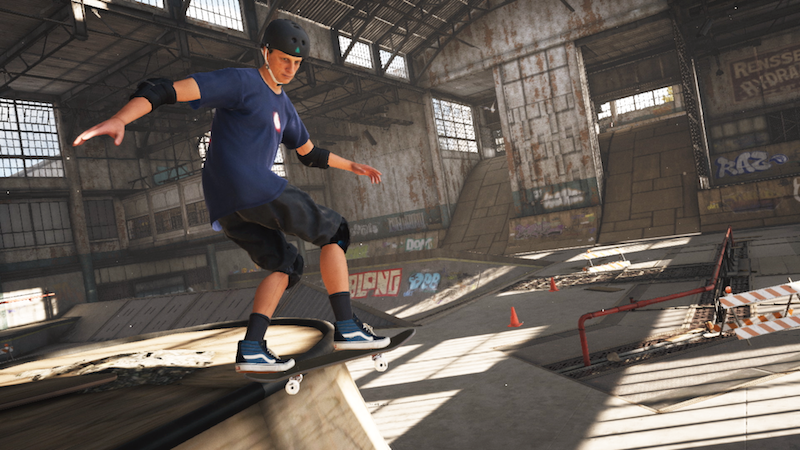 Since THPS1+2 is a remaster of the two original titles combined, all of that makes the jump intact. Mostly anyway, and I'll clarify that, but the point is that these are the same fantastic games that you played to death in the PSOne era.
But while this double-shot of games brings very nearly all of the classic game's content over, it also adds in new skaters and tunes. Worry not though, because everything fits seamlessly, and still holds the original games' aesthetic. And on top of that, the new talent on the roster is a nice little addition for new fans of the sport.
Skating's in session
I feel like a stuck record, but if you remember THPS fondly, you'll still be in love with the gameplay today. If not, then you should know that Tony Hawk's Pro Skater is a legend for way more than just its looks or the presentation.
The gameplay here is superb, and offers easy-to-play skating that's as much fun to just fool around with as it is to master. There's really no wrong way to play in that way. Tricks are relatively easy to pull off, with slightly tougher specials for each skater also included. Linking them together can be a little harder of a prospect, but that's where the challenge lies, and the massive scores.

Personally, I split the difference. It's kept me coming back to the series even after all this time, and even though I've never personally gotten all that good at it. Says something I think.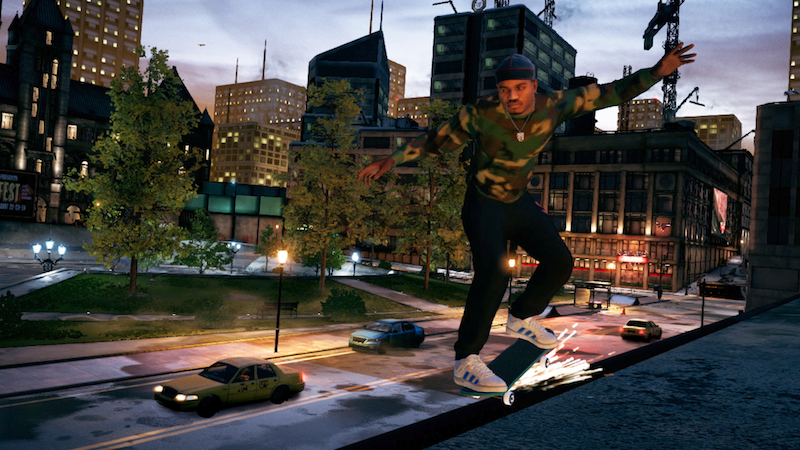 If you have played the other versions of the game, then you'll find that the Switch edition stacks up well. It's ostensively the same game, so it should, though I do have to add that I thought the joy-cons were a little on the uncomfortable side for pulling off tricks.
They're not awful by any means, and if you'd be picking up THPS on Switch as a portable edition to compliment your (say) Xbox version, then you'll be fine. Just be aware that the pro controller is way more comfortable of an option. Though that's kind of a universal complaint I guess.
The look of a (handheld) champion
This is probably the biggest difference maker in terms of multiple platforms. And like other triple-A releases, the Switch version just isn't as great looking as the Xbox or PS4's releases. But it's also no slouch.
The Switch's THPS1+2 is a darn good-looking game. It's loaded with plenty of detail, and the same expansive, fun to skate parks that all of the other platforms have. And likewise the skaters look awesome, complete with lifelike face-scans.
Where it doesn't quite shine though is in the finer points and some of the technical aspects. And again, that's something that Switch gamers are likely used to. Mainly though, the game has an overall lower-res look to it.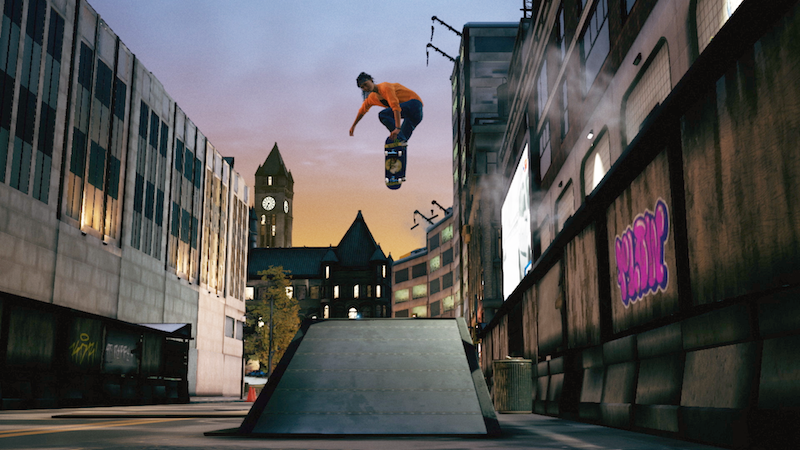 This is less noticeable in handheld mode of course, but it's still something that you will likely be visually aware of. And that's especially true if you have played the other versions of the game.
Personally this isn't an issue for me at all. I have mostly been, and plan to keep, playing the Switch's THPS as a portable game. Since I have it on the Xbox, I already have a great television-based option. And while I tried it on the TV for this review, I'll likely never play it that way again.
And as a portable Hawk, the Switch version kicks all kinds of posterior.
Overall
If you're limited to a Switch for your gaming, or are looking for a portable THPS experience, then you've hit the jackpot. THPS1+2 is a gloriously fun romp through the golden age of late-90s video game skating.
It plays perfectly (though I'd recommend a pro controller), has everything that you'd expect from a remake of two of the best skate titles ever, and looks great too. Much like the other platform releases, this one's a champ.
Tony Hawk's Pro Skater 1+2
Release date:
Platforms: Switch (reviewed), Xbox One, Xbox Series X|S, PS4, PS5, PC
Publisher: Activision
Developer: Vicarious Visions
MSRP: $39.99 USD
Skating again
Premise - 85%
Gameplay - 93%
Presentation - 87%
If you're a THPS fan who hasn't yet played this gem, you're missing out. Yes, it loses a little luster when compared directly against the Xbox and PS4 editions, but THPS1+2 on the Switch is an awesome looking game that plays well and has all of the nostalgic joy you could want.