Action adventure classic Blade of Darkness is once again ready to draw swords and start a-choppin'. The game hits the PC in October 2021.
Blood soaked blade
There's really nothing subtile about Blade of Darkness. The game sets players in the role of an adventurer, on a world-saving quest and up against a cadre of fantasy staples.
Yes, the game has multiple classes (Barbarian, Dwarf, Knight, and Amazon), and role-playing elements too, but they're not the draw. Instead, that'd be the swordplay, which is brutal and oh-so bloody.
Blade first launched under the name Severance, way back in 2001. What? That wasn't so long ago? Yeah, it was 19 years. In any event, the game looked pretty sharp at the time, and featured a gameplay mechanic that would see players hacking their enemies to pieces. And then once hacked into said pieces, they could then actually use those 'pieces' as weapons. Brutal? Yes. Fun? That too.
And now it's on the way back to the platform of its origin, thanks to SNEG Ltd, an indie studio that's set on bringing classic titles back for new generations. Blade falls right into that, and will be receiving a full 4K makeover (and more) for its re-release.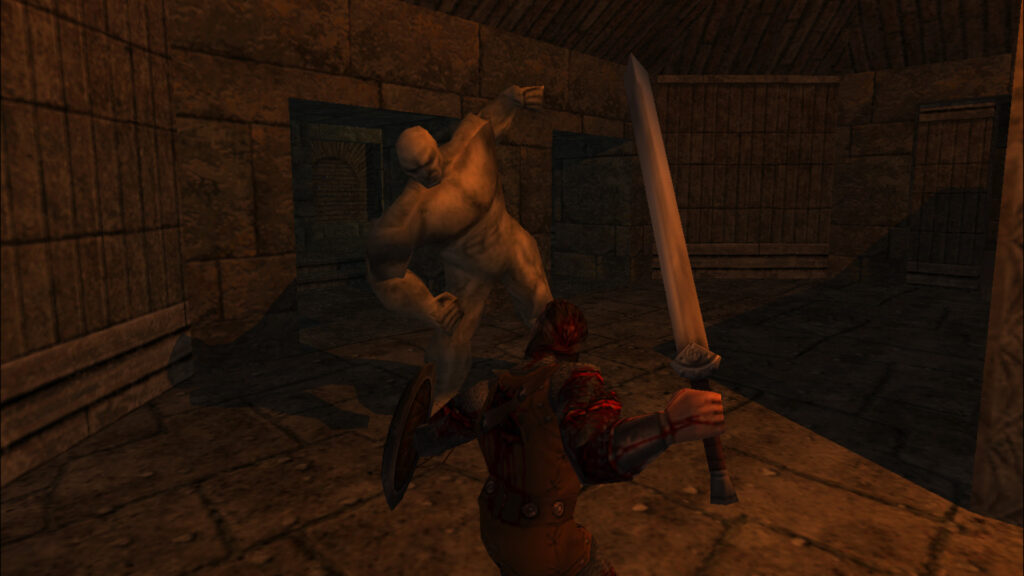 Features of Blade of Darkness include:
Pick your Champion of Ianna: Players can choose from up to four playable characters: Tukaram, the Barbarian; Naglfar, the Dwarf; Sargon, the Knight; or Zoe, the Amazon — each with unique strengths, weaknesses, and fighting skills.

Bloody and Gory Combat: Not for the faint of heart, brave champions must learn devastating combo attacks and use them to slash their foes to ribbons and hack off limbs to use as weapons — who needs a legendary sword when an opponent's femur will do the trick?

A Dark & Detailed Fantasy World: Vicious enemies abound the sinister terrain, eager to keep players from dispersing the chaos of the world. Battle orcs, trolls, golems, demons, skeletons, and scores of malevolent enemy creatures, while exploring treacherous tombs, frozen fortresses, demon spires, deserts, temples, and palaces.

Interactive Environments: Players can destroy in-game objects with fire or fists as they solve puzzles and disarm traps that combine physics, hydraulic systems, and lethal devices!

Modern Brutality: Blade of Darkness has been re-engineered to shine on modern PC hardware and operating systems, including widescreen support up to 4K resolution, new display settings, and overall stability improvements. The gameplay content and story are untouched — featuring all the original game's quirks and charm.
Sharpen thine blade and prepare for a battle most brutal, Blade of Darkness returns to the PC this October. You'll be able to snag a copy via either Steam or GOG.