High-end action figures company Hot Toys is beginning its own Clone Wars, and kicking things off with Obi-Wan Kenobi and Anakin Skywalker.
Begun…
Well here we are, and one of the most-loved modern Star Wars properties has finally made the leap to the realm of Hot Toys. It's probably about time, since the series is as hot as its ever been, thanks to Disney+ and new shows like The Bad Batch.
But unlike with all of the other figures that we've seen in the line, these Clone Wars figures will be stylized. That's right, they're made to fit the aesthetic of the animated Star Wars universe, and not Hot Toys line on the whole. Think they'll stand out on your shelf?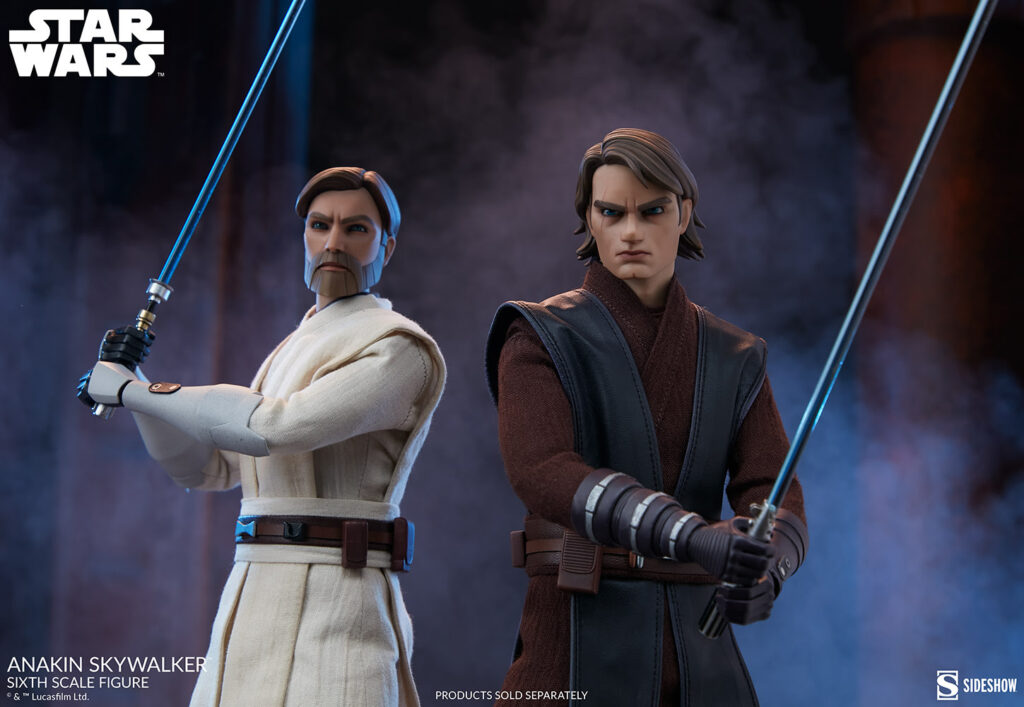 Of course, where this new line goes, we don't yet know, but if the first offerings are anything to go by it seems like it could be around for a while. After all, who better to begin this new series than Obi-Wan Kenobi and Anakin Skywalker?
Both figures are set to ship out in the first quarter of 2022, and both are priced in at $255 USD. Check out the details below and see more on Sideshow Toys' site, Hot Toys' retail partner.
Check out Anakin here, and his former master Obi-Wan here.
Obi-Wan Kenobi
The Obi-Wan Kenobi™ Sixth Scale Figure perfectly captures the enigmatic Jedi Knight's iconic design from The Clone Wars animated series, as he works to keep the galactic peace alongside the Jedi Order. 


The figure includes a number of stylized hands and swap-out accessories to give collectors a wide range of display options for the Jedi General.  In addition, he comes with both a lightsaber hilt and a separate lightsaber with its blue tapered blade activated and ready for battle. Finally, Obi-Wan is equipped with a holoprojector accessory with a sculpted miniature hologram of his loyal and stalwart companion Commander Cody™.

Hot Toys
Anakin Skywalker
The Anakin Skywalker™ Sixth Scale Figure is inspired by the distinct stylized design of the gifted but troubled Jedi Knight as he appeared in The Clone Wars. This fully posable articulated figure features a beautifully sculpted hand-painted headsculpt of Anakin Skywalker, as well as a carefully tailored fabric costume consisting of a Jedi robe, tunic, undershirt, tabards, pants, a sash, and his belt (with sculpted accessories), along with his boots and gauntlets to create his signature look from the show.

The Anakin Skywalker Sixth Scale Figure also includes a number of swap-out hands and accessories for a wide range of posing and display options. His accessories include a lightsaber hilt, and a separate lightsaber with the tapered blade activated and ready for action. Finally, Anakin is equipped with his holoprojector with a miniature sculpted hologram of his Padawan, Ahsoka Tano™. 

Hot Toys