As the Comic Con (@home) season gets into full swing, we're seeing more and more exclusives. That includes Icon Heroes, who has an impressive slate.
Icons
Icon Heroes has pretty much exploded in recent years, growing by leaps and bounds with loads of never-before offered items. They've even gotten into action figures lately, and that plays into these very SDCC announcements.
Yes, the list below is loaded with pins, bobbleheads, patches and more, but there also a pretty incredible looking action figures set. Based on Karate Kid, this new set includes original Cobra Kai mainstays Kreese, Bobby, Dutch, and Tommy. When have you ever seen that before?
Scroll down to take a look at the whole list, and then make sure you stay tuned. The pre-orders begin on Monday, July 19, at 10am pacific time.
Street Fighter Ryu in Magenta Gi Bobblehead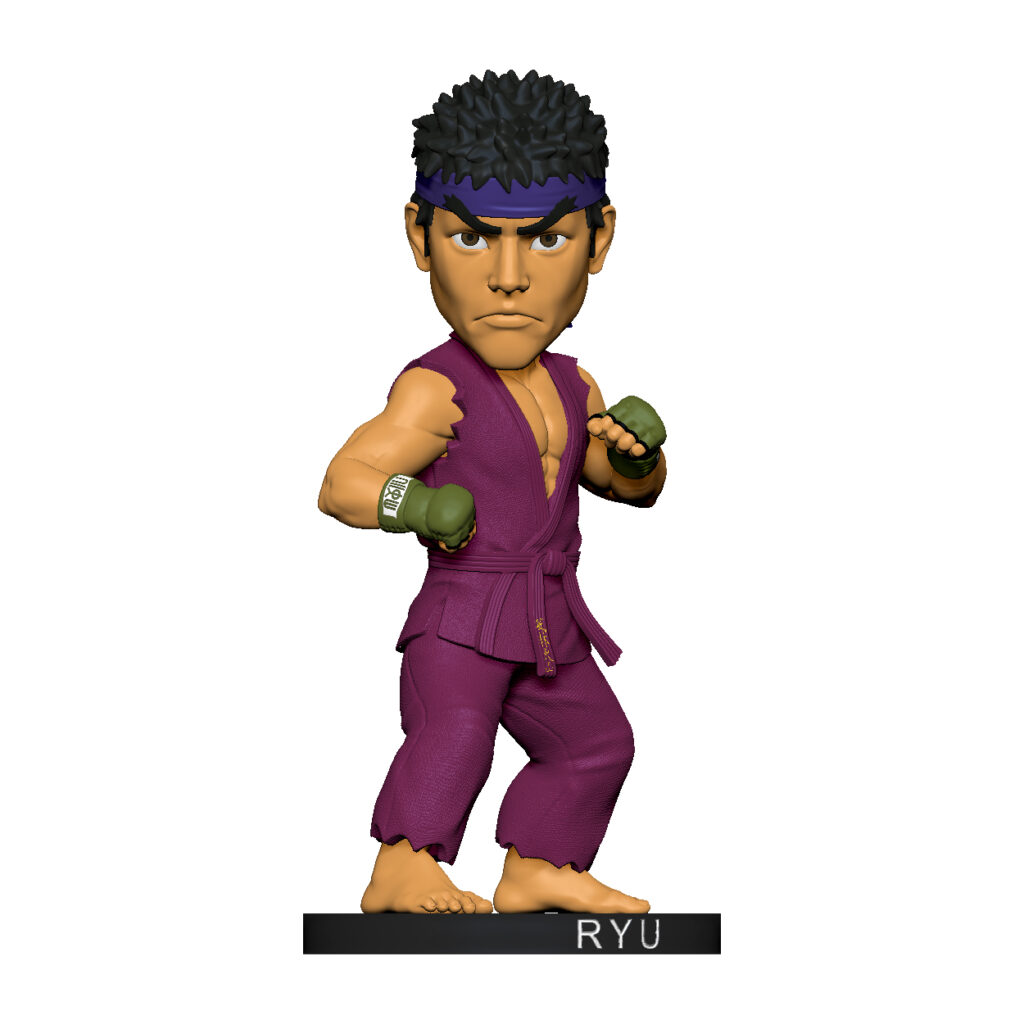 From the classic Street Fighter video game series, Ryu stands over 8 inches tall on a colored base. Each limited edition bobblehead is made of polystone and hand painted.$35
Street Fighter Violent Ken Bobblehead
From the classic Street Fighter video game series, Ken stands over 8 inches tall on a colored base. Each limited edition bobblehead is made of polystone and hand painted.$35
Street Fighter Chun-Li Pink Bobblehead
From the classic Street Fighter video game series, Chun-Li stands over 8 inches tall on a colored base. Each limited edition bobblehead is made of polystone and hand painted.$35
Mega Man Solar Blaze Bobblehead
Armed with his Mega Buster arm cannon, Mega Man stands over 8 inches tall on a colored base. Each limited edition bobblehead is made of polystone and hand painted.$35
Ghostbusters Slimer and Stay Puft Marshmallow Man Patches
Each patch measures approximately 3.5 inches and is embroidered with a blend of cotton and polyester and includes an iron on backing for easy attachment.$20
My Little Pony Megan and Skydancer X Dream Castle Pin Set
Based on the vintage action figure card back art, each limited edition hard enamel pin is individually numbered and packaged on a retro-style 6″ x 9″ card back. The pins and card back are packaged inside a clamshell box to keep them safe and secure when not in use.$40
Transformers Hot Rod x Ultra Magnus Retro Pin Set
In celebration of Transformers the Movie's 35th anniversary and based on the vintage toy box art, each limited edition hard enamel pin is individually numbered and packaged on a retro-style 6″ x 9″ card back. The pins and card back are packaged inside a clamshell box to keep them safe and secure when not in use.$35
Transformers Grimlock Sword Letter Opener
Based on Grimlock's Generation One appearance, this metal letter opener measures 5 inches long. "Me Grimlock greatest warrior!"$35
G.I. Joe Shipwreck X Firefly Retro Pin Set
Based on the vintage action figure card back art, each limited edition hard enamel pin is individually numbered and packaged on a retro-style 6″ x 9″ card back. The pins and card back are packaged inside a clamshell box to keep them safe and secure when not in use. Collect them all! Yo Joe!$35
Power Rangers Goldar X Megazord Pin Set
Based on the vintage action figure card back art, each limited edition hard enamel pin is individually numbered and packaged on a retro-style 6″ x 9″ card back. The pins and card back are packaged inside a clamshell box to keep them safe and secure when not in use.$40
Power Rangers Dragon Dagger Gold Variant Letter Opener
This 5-inch long metal letter opener won't summon the Dragonzord, but you can open your mail in peace without worrying about the likes of Rita Repulsa.$40
The Karate Kid Cobra Kai Competition Team Action Figure Box Set
Featuring Kreese, Bobby, Dutch, and Tommy as seen in the classic film The Karate Kid, each 6-inch scale action figure is fully poseable with 29 points of articulation and six interchangeable hands! Strike First. Strike Hard. No Mercy.$140