The newest season has arrived for Call Of Duty, as well as a host of patch notes to dig through.
Season 4 has officially arrived for both Call of Duty: Warzone and Black Ops Cold War. As with each season, there is a host of extra content, skins, gameplay tweaks, weapons, and balance adjustments to the meta.
PS5 120fps Support
One of the most notable additions in the Season 4 patch is 120fps support for Warzone on PS5. As you may remember, shortly after the launch of Xbox Series X, Warzone introduced 120fps support. This change flew under the radar and was never really announced, which never came to PS5 – but here we are.
Warzone, of course, isn't the only game to get a boost in framerate for Xbox Series X but not PS5, and it solely to do with how the two platforms recognize next-gen games. Xbox allows developers to upgrade the experience for next-gen players without the need for a new SKU, however, PlayStation does – this is why Playstation has only just received this upgrade.
So, it is either that this policy has changed, or developers finally found a way around it – the result is improved performance on PS5. To make use of this feature, connect your console to a TV that supports HDMI 1.2.
Let's Talk About That Roze Skin
On another note, a large majority of players will be happy to hear the Roze skin has received a nerf.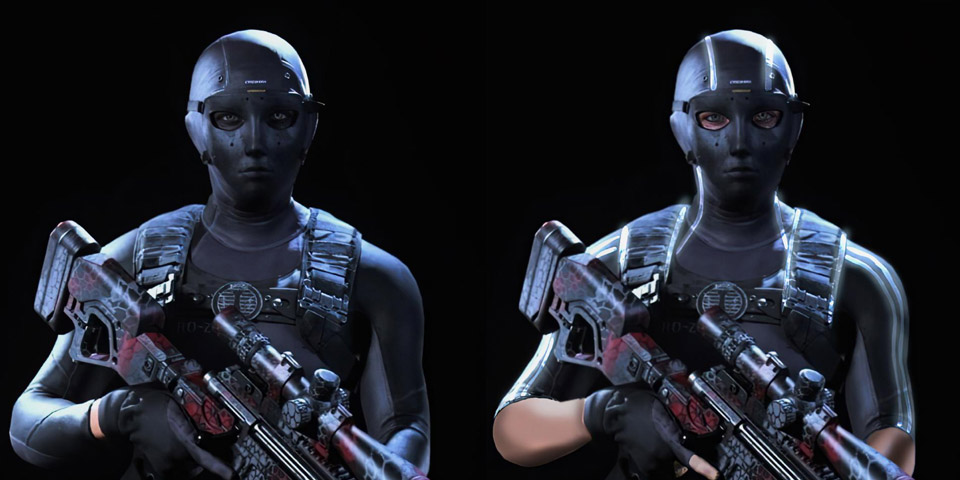 The nerf has arrived in the form of new texture materials to increase the skin's visibility. Because for a very long time, the skin's visibility in darker lit areas was next to none.
Downed players who disconnect will now provide kill credits to their attacker, and drop their loot. This applies to players who rage quit in the middle of a finishing move as well.
Elsewhere in the patch notes, Raven revealed several new balance tweaks for many of the Black Ops Cold War, as well as Modern Warfare weapons.
More Patches
The CR-56 AMAX assault rifle has been hit with another nerf, this time to decrease its torso damage multiplier to 1.1 from 1.2. The SCAR assault rifle has also received a buff. The weapon's neck damage multiplier got a boost to 1.5 from 1, and its upper torso damage multiplier is now 1.2 instead of 1.
To see the full patch notes, check out the tweet above.