Another Snake Eyes figure is joining Hasbro's G.I. Joe Classified line, but if you're an old school Joe fan, you're going to want this one.
Going commando
Hasbro is on a roll. Not only have they been making running changes in response to fan-feedback to the G.I. Joe Classified series, but the latest figures to be announced are pretty much all home runs. While no one thought they wanted another Roadblock, Hasbro proved them wrong with the Heavy Artillery version, but now they've done it again.
Another Snake Eyes? Yes, another Snake Eyes. This new version of the classic hero is moulded after the very first 'commando' version, and includes his wolf Timber. Oh, and Timber even has changeable heads. Want more? Gone are the sci-fi guns, as he also comes with realistic weapons.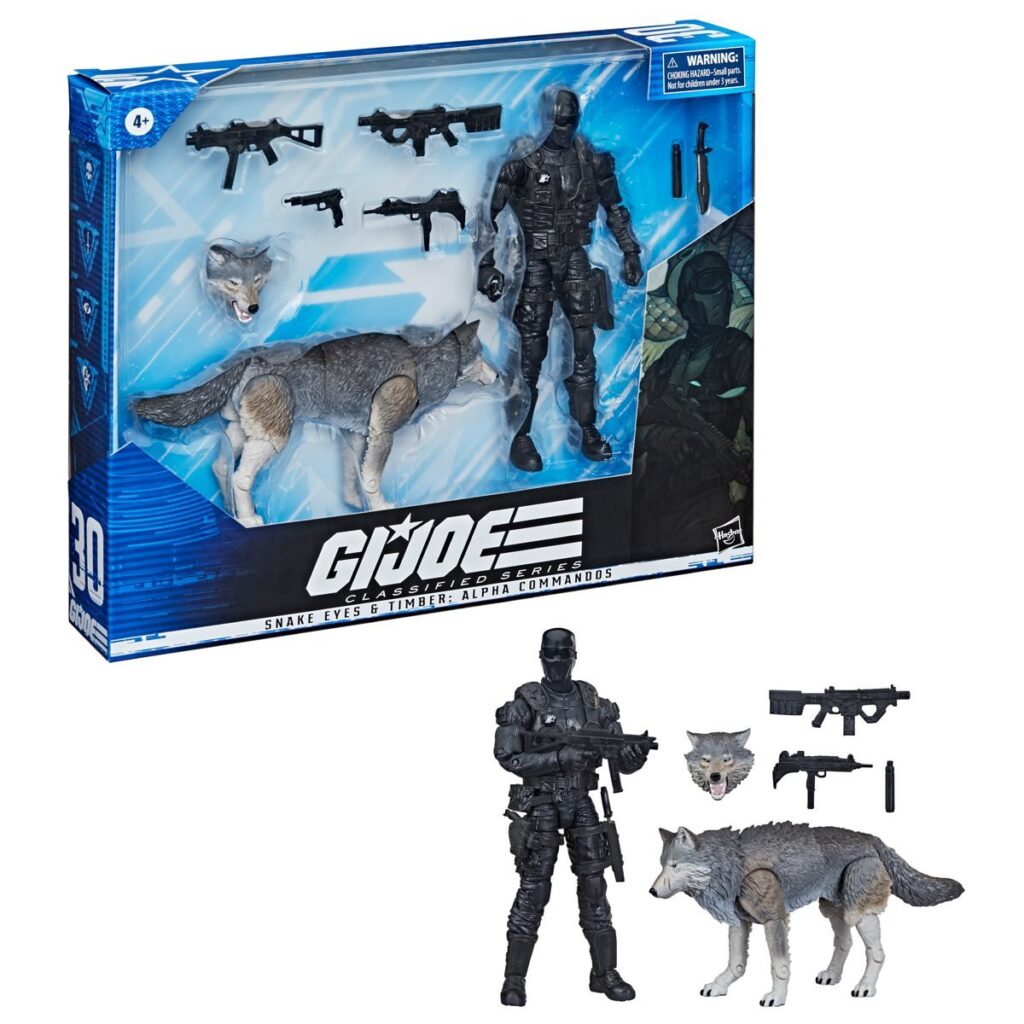 So yeah, another Snake Eyes. And this one, just like the aforementioned Roadblock, is kind of a must-buy if you're looking for iconic Joes. The Snake Eyes and Timber: Alpha Commandos set is up for pre-order right now, and still in stock at Hasbro Pulse as of this posting.
If you miss him there, or would just rather buy somewhere else, he's set to be offered up all over the place, as this is a wider-release set. That includes Entertainment Earth, which has the listing up right now, here. If you do buy from there as well, Brutal Gamer will receive a small commission.
The set is priced in at $39.99 USD, and is set to ship out next month, July 2021.