Collectible-maker PureArts has got a little surprise for Star Wars fans today, in the form of a third-scale Stormtrooper helm, set to ship before year's end.
Troopers
Always popular, Star Wars' classic Stormtroopers are a fan favorite if ever there was one. Even with all of the variations that the prequels and sequels and video games added, the classic all-white armored Troops are still iconicity Star Wars.
Collectible and statue company PureArts will be taking advantage of that fact. They're going back to the Star Wars license once again, following up on their full-body Stormtrooper statue with a new piece that will actually be shipping before the end of the year. There is one major catch to this though, in that the license is only usable in specific territories. And one of those isn't the US of A.
Bottom line, you can get one of these bad boys only if you're shipping to an address in the UK, Europe, Middle East, Asia, or Africa. If you can get one though, you're going to want to have a look, because when PureArts says these are film-accurate, they mean it.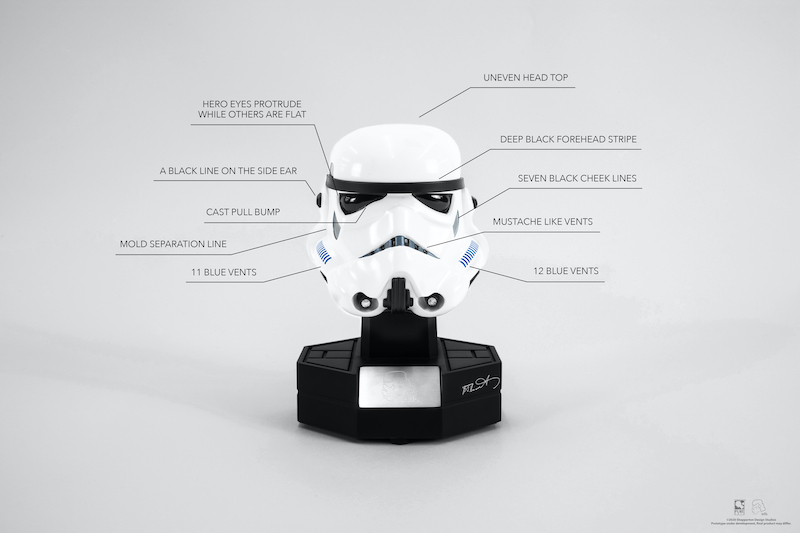 The helmet is being made in cooperation with Shepperton Studios, whose artist Andrew Ainsworth was a designer of the original armor. And as you can see in the above image, everything looks spot-on to those original castings.
The helmets are priced in at a very friendly $119.00 USD, and are shipping out this December. Yep, just in time for the holidays. Grab one (or just take a look if you're in the US) here.