The first ever action figure line based on the super-popular Witcher series of video games is on the way. McFarlane Toys has revealed Geralt today.
The White Wolf is coming
It's been tough to avoid The Witcher if you pay attention to the world of video games. The series of RPGs, from CD Projekt Red, is based on the book line of the same name. It's also one of the most revered modern series' in all of gaming.
Up to now, there've been books, comics, statues, and maybe even a plush or two, but no action figures. Well now you can check that box off as well, as McFarlane Toys has not only secured the license, but are ready to unveil the first figure.
Of course, it's the main hero himself, Geralt.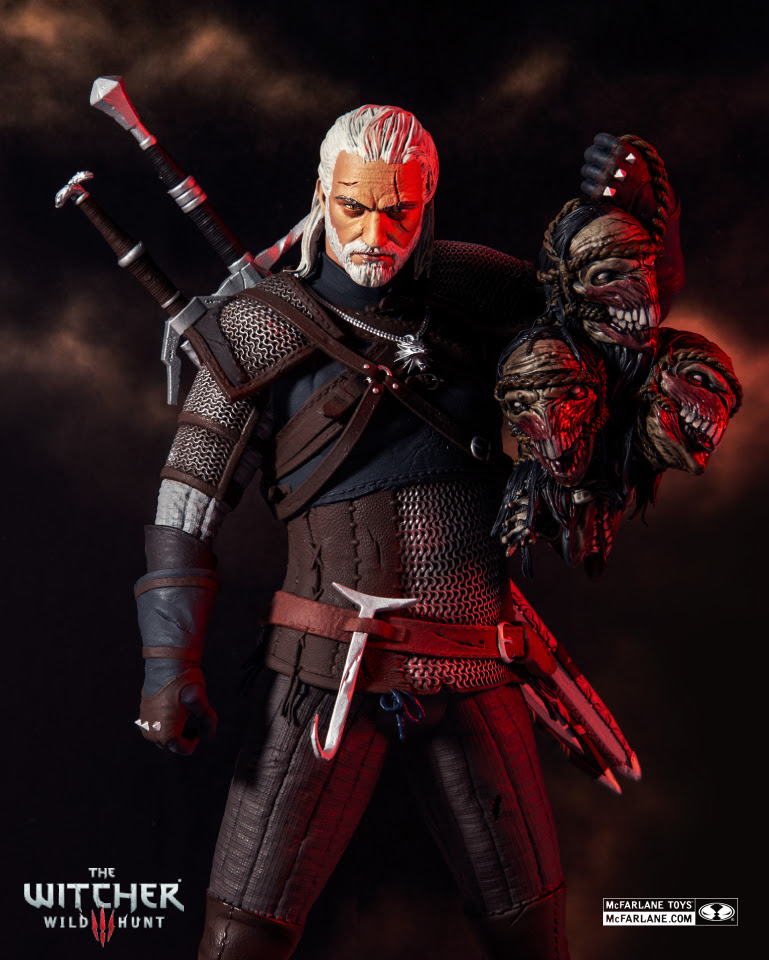 The Geralt of Rivia 12-inch figure will be featured wearing his signature Kaer Morhen armor and will include Geralt's silver and steel swords with sheaths, monster head trophies, and The Witcher branded base.

Video games produce some of the most amazing visuals you'll ever see, and The Witcher is a huge part of that," said Todd McFarlane, Creative Force and CEO of McFarlane Toys. "With The Witcher 3: Wild Hunt, we're now able to take these characters and literally have them jump out of your screen and create the most realistic, accurate action figure out there!"

McFarlane Toys | Todd McFarlane

That's right, a 12″ figure. This appears to be a one-off though, that will kick-start what will be a fuller line of toys from McFarlane. According to the company, a full series of action figures based on the games will be coming up in 2021. Pressmably those will be in the more typical (for McFarlane) 7″ scale.
As for the Geralt of Rivia 12-inch figure seen here, you'll be able to pre-order one for yourself this this fall (mid-October) from Amazon. Both Walmart and Best Buy will offer the figure upon its November 2020 release though, along with specialty retailers.