SNK's Neo Geo has gotten a lot of love, in terms of mini-consoles and home-arcade units, over the last few years. But the best yet might have just been revealed.
Mega
Mini-consoles are still pretty popular, even now in the wake of all the releases. The small form-factor, combined with a bunch of included games, just seems to hit the right note for many gamers. We've seen them from a number of companies too, like Sega, Nintendo, Atari, Turbografx, and yes SNK.
But what if you took the idea behind mini-consoles and smooshed it together with another popular, and quite current, trend – the at-home arcade unit? Well, if you did that, you might end up with something like the NEOGEO MVSX Home Arcade.
The arcade experience
The just-announced new unit packs a whopping 50 Neo Geo classics into a tabletop arcade cabinet. And while the list does lean heavily on the Neo's fighting game catalog, it's decently varied with titles like Metal Slug and Baseball Stars.
You can also change things up considerably in terms of the form factor. The unite ships standard in a tabletop format, but you can add on a riser. And that little addition will give players an almost full arcade-size, five foot tall Neo cab.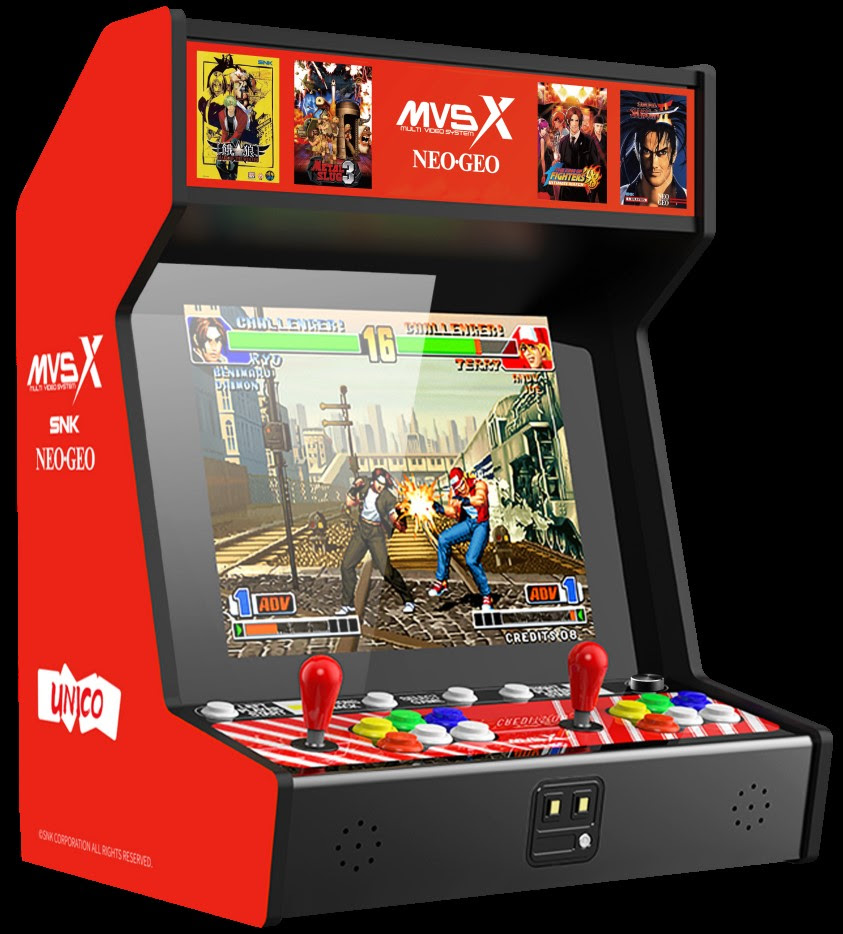 The SNK NEOGEO MVSX will be the ultimate home arcade for fans of classic SNK titles as it will include both the MVS arcade and the AES home versions of games from fan-favorite series like The King of Fighters, Metal Slug, Fatal Fury, Samurai Shodown, Art of Fighting and sports titles including Baseball Stars Professional and Top Player's Golf. The games are all housed within a stylish tabletop arcade with an attached base that has a 17-inch 4:3 LCD screen and has two-player support with analog joysticks and buttons. Fans of the classic SNK NEOGEO MVS arcade machines are sure to love the tabletop arcade's aesthetics as it's decked out in red and white, has familiar button placements (such as the "SELECT GAME" button) and has its signature marquee showcasing beautiful box art for the most popular franchises of the 50 games.

NEOGEO MVSX press release
So when's all of this happening? The MVSX is set to start pre-orders next month (September), and will be shipping out in November. Just in time for the holidays.
Read more, and get ready for the launch, right here on the official site.