A new Robot Master has joined the ranks of Udon's Mega Man Collector's Pin Series. From the original Mega Man title, Guts Man joins the stable.
Ya gotta have guts
A classic Robot Master among Robot Masters, Guts Man hails from the very first Mega Man title on the NES. The ultra-tough 'bot was originally a construction robot, before being warped to serve Doctor Wiley's twisted schemes. He's super-strong, and also super-gigantic, at least in pin form he is.
And now he's a part of the Mega Man Robot Masters Collector's Pin Series.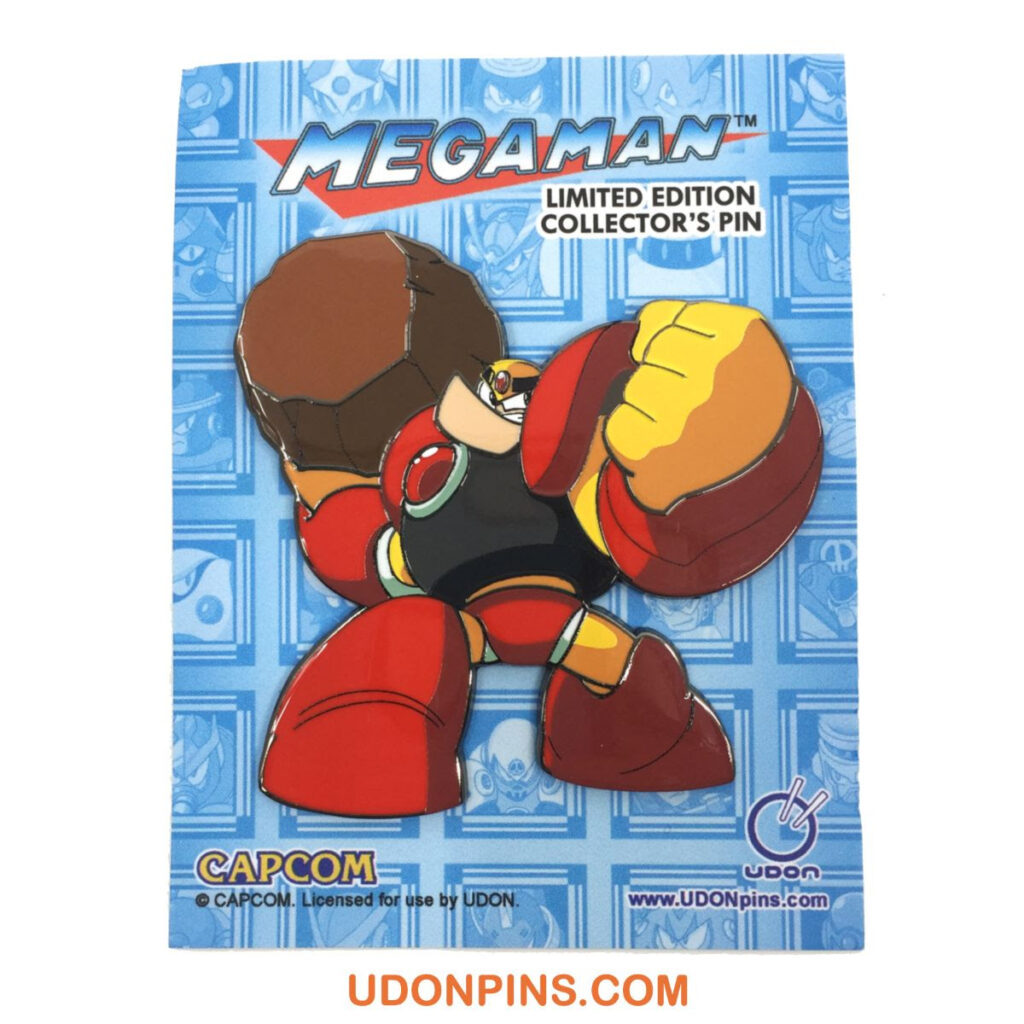 The bad bot joins fellow original Robot Master Cut Man in the growing collection. Guts Man clocks in at a mighty 2″ tall, and has twin posts on the reverse for added stabilization.
The big guy is also cast in "cloisonne hard enamel" and he features "multiple color screen printing for extra details". I have no idea what that means, but from the look of the promo pic, he definitely seems to pop. Should look right spiffy on your con-bag (remember cons?) or your favorite pin-encrusted jacket.
Guts Man is available right now at UdonPins.com.