Panda Mony's hit toy line, Alter Nation is making the jump to comics with a new graphic novel, picking up where the web series left off.
Alter comics
One of the sharpest looking original toy lines in recent years, Panda Mony's Alter Nation is coming to comics. More precisely, it's getting a graphic novel. The book from Dark Horse will see writer Tim Seeley crafting the all-new story. He'll be joined by artist Mike Norton, colorist Allen Passalaqua, and letterer Crank!.
If you're a fan, then you might have been following the web series starring the amazing animal hybrid heroes. And in that case, you're probably going to dig what this book will have in store even more.
That's because it's set to serve as a sequel to those. Plus, it will come packing a 12 page prequel too (Alter Nation: The Mystery of the Whining Winny). So you get a little more of the backstory filled in, and all-new content.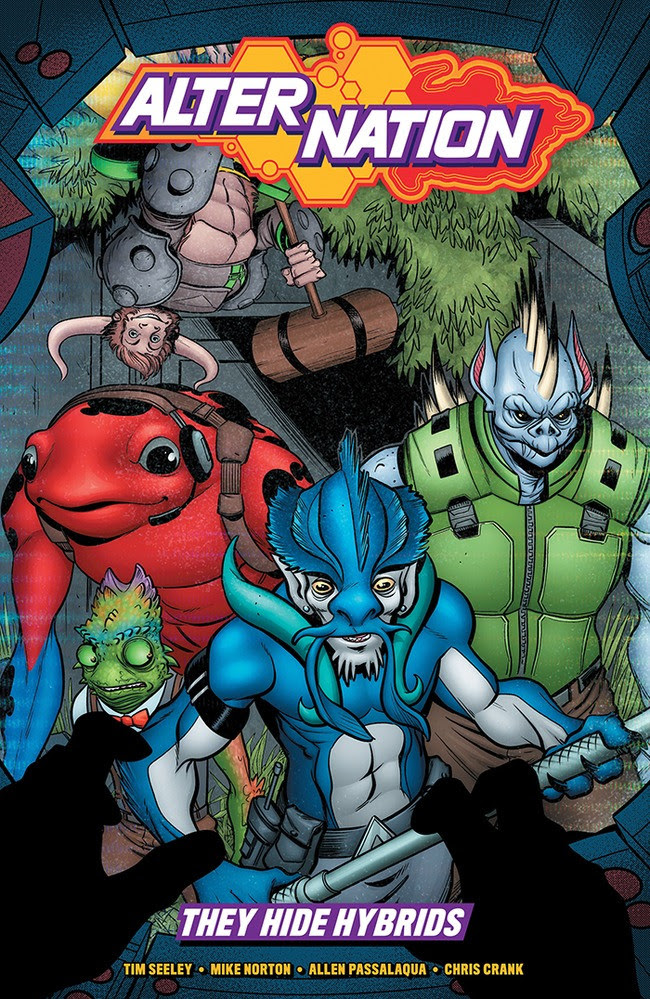 Alter Nation: They Hide Hybrids follows a top-secret team of cryptid-heroes, GK Delta, who are committed to protecting humanity from extraordinary threats. When you and your team are all that stands between humanity and certain annihilation, you must be able to trust each other no matter what. So when a teammate betrays his brother's in arms, the team is forced to fight one of their own! What's worse, what if he was right to leave? The team must confront one of their worst enemies while grappling with the fact that they may not be the heroes they think they are! 


Dark Horse Comics
Clocking in at 50 pages, Alter Nation: They Hide Hybrids will be on stores shelves this October the 6th. The book will retail for $14.99 USD and can be pre-ordered via Amazon, Barnes & Noble, and your local comic shop.