Void Bastards arrives this week, along with a little more Five Nights at Freddy's, Jay and Silent Bob, Pong Quest, Elder Scrolls Blades and more.
You bastard you
It's a pretty big week in general for the eShop on Switch. While there might not be a ton of big names, what has arrived is definitely notable.
Void Bastards has gotten a great reception in general, though it is a rogue-like so keep that in mind if you're looking to buy in. Aside from that though, there's also SuperMash, which sounds wild, and the bounty hunting Huntdown.
Then on top of that, there's a pile of indie games and smaller releases, like Jay and Silent Bob, Atari's Pong Quest, and even The Elder Scrolls Blades. Not too bad all around.
Here's the full list of what's out now or will be soon:
Nintendo eShop on Nintendo Switch
Void Bastards – Forget everything you know about first-person shooters: Void Bastards tests your wits, as well as your aim. Your task is to lead a rag-tag group out of the Sargasso Nebula. You make the decisions: where to go, what to do and who to fight. And then you must carry out that strategy in the face of strange and terrible enemies. Can you lead the misfit prisoners of the Void Ark through the derelict spaceships?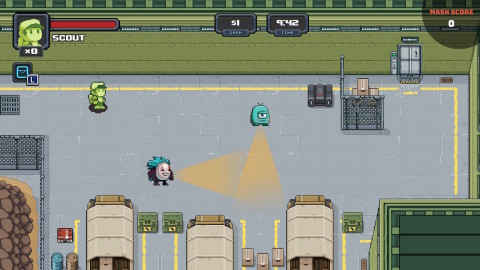 SuperMash – Jume's game shop is in trouble, and she needs her brother Tomo's help to save it! Mash together iconic genres to create never-before-seen gaming experiences. Jump through classic platformer levels with a tactical stealth character or fight as spaceships in engaging JRPG battles. Anything is possible with SuperMash's emergent game system, which creates a unique game every time you play. You can even personalize your Mashes with the help of Dev Cards, which allow you to customize enemies, game mechanics and environments. Think the Mash you made is impossible? Share its MASH Code with a friend or streamer and see if they can beat it! SuperMash will be available on May 8.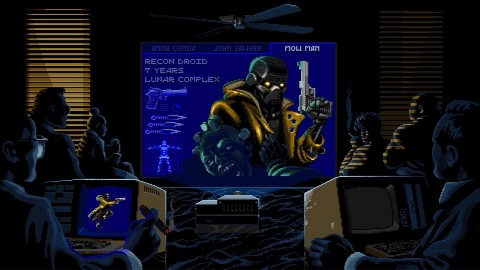 Huntdown – In the mayhem-filled streets of the future, where criminal gangs rule and cops fear to tread, only the bounty hunters can free the city from corruption. Lay waste to the criminal underworld and reap the rewards in this hard-boiled, action-comedy arcade shooter. Huntdown will be available on May 12.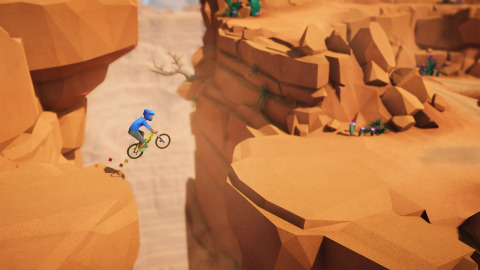 Lonely Mountains: Downhill – Take your bike on a thrilling ride down an unspoiled mountain landscape. Make your way through thick forests, narrow trails and wild rivers. Race, jump, slide and try not to crash – all the way from the peak to the valley! Find the perfect bike for your play style and prove your skills on the leaderboards.
Nintendo eShop sales:
Nintendo eShop on Nintendo Switch, Nintendo 3DS and Wii U
Also new this week in Nintendo eShop on Nintendo Switch: