We showed you the male version of main character V that PureArts is cooking up for Cyberpunk, now you can get a peek at the female edition.
Choose your own adventure
If you've been following Cyberpunk 2077's development, and if you're a gamer then you probably have, then you know how hotly anticipated it is. The RPG has been at the forefront of some of the biggest gaming news for literally years.
Now that we're finally approaching the latest launch date (this fall), gamers are not only getting hyped to play it, but also grab some cool merch. That includes action figures.
Some stuff is already out there in the wild, like McFarlane's first wave of figures. But if you're looking for something a little higher end, then you're probably interested in what PureArts has in store.
A few weeks back, we showed you the male version of Cyberpunk's main character V. Now we're back with a look at the female edition, plus a peek at the limited inclusion, a spider drone.
And while there's no imagery yet, there is a mention too of a "sport bike" that'll be available for V to ride. That includes a special set, that includes both a figure and the vehicle.
Get a look at the figures, plus the full specs, below
Common to all V: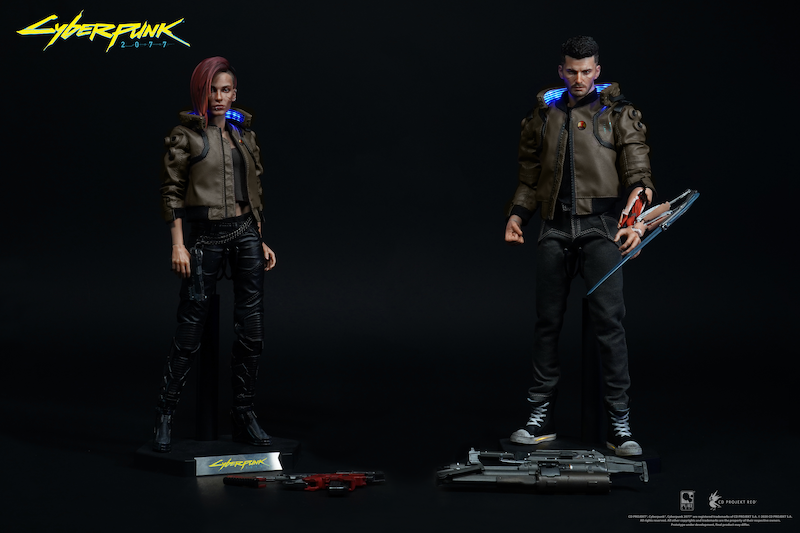 1/6 scale fully articulated body (over 30 points of articulation)
Hand-painted head sculpt with detailed skin texture and Kiroshi Optics
Custom tailored clothing
Leather jacket with blue lights in the collar
Black cotton t-shirt
Militech – M-10AF Lexington
branded base
(1) Right hand holding the Militech – M-10AF Lexington
(1) Right fist
(1) Left fist
For Vmale kits only: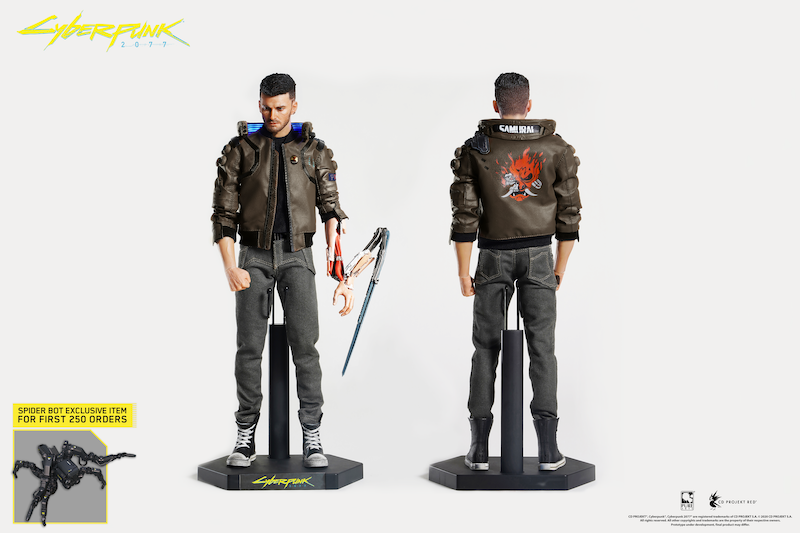 Slim, low-waist jeans
High-top black textile sneakers with orange lights on the outsole 
Constitutional arms – M2067 Defender
(1) Left arm articulated Mantis blade
(2) Hands holding the Constitutional arms – M2067 Defender
For Vfemale kits only: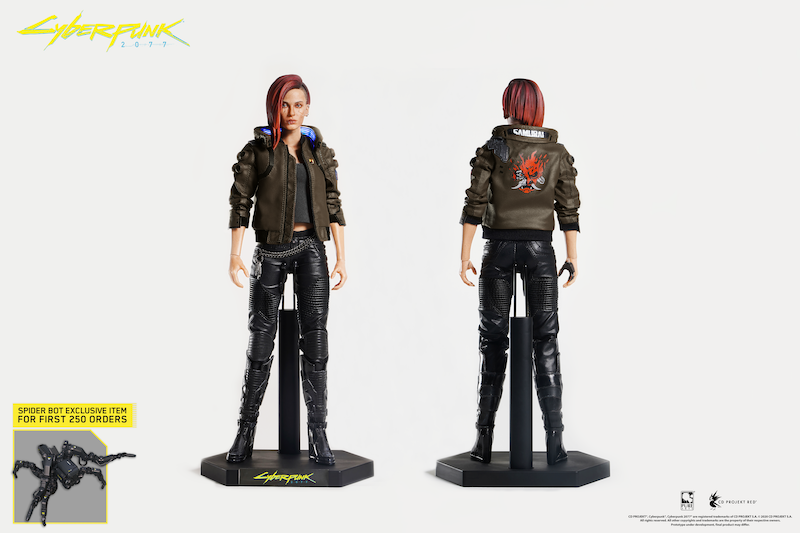 Black, skinny, low-waist leather trousers with silver keychain with carabiner
Black, high, platform motorcycle shoes made of leather 
Kang Tao – G-58 Dian
(2) Strong arms
(2) Hands holding the Kang Tao – G-58 Dian
The Yaiba Kusanagi Sportbike features:        
Dimensions: 16*7 in // 41*18cm
One (1) fully sculpted motorcycle
Some die-cast parts
Light options include front and back
Front and back rolling-wheel