Lots to pick from this week on the Download, including Oddworld: Stranger's Wrath, Kentucky Route Zero, and more.
On the highway with a Stranger
Here we are in the third full week of January and we've pretty much gotten back to normal when it comes to the Nintendo Download. The Switch's weekly selection has been pretty crumby till now here in 2020, but this week sees a big turnaround.
The long awaited Switch version of Oddworld: Stranger's Wrath brings its unique brand of action to the console, but it's far from alone. Also hitting this week is Kentucky Route Zero: TV Edition, 198X, Warhammer 40K: Space Wolf, a pair of Telltale's The Walking Dead ports, and two new Sega Ages.
So there's quite a bit here to keep you occupied, if you've managed to work through all your games from the Holiday Season already. Scroll down for the full list.
Nintendo eShop on Nintendo Switch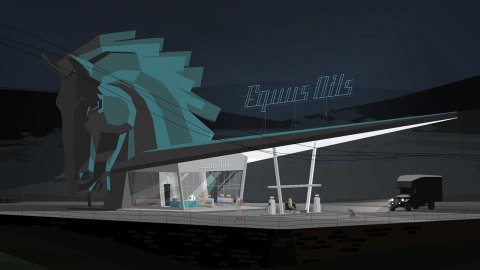 Kentucky Route Zero: TV Edition – A magical realist adventure game in five acts, Kentucky Route Zero: TV Editionfeatures a haunting electronic score and a suite of hymns and bluegrass standards. Rendered in a striking visual style that draws as much from theater, film and experimental electronic art as it does from the history of video games, this is a story of unpayable debts, abandoned futures and the human drive to find community. Kentucky Route Zero: TV Edition will be available on Jan. 28.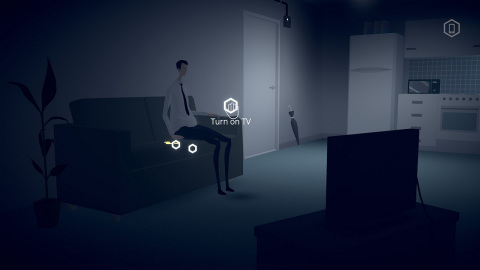 Mosaic – Mosaic is a dark, surrealistic and atmospheric adventure game about urban isolation and the dread of being a piece in a giant machinery you can't understand. Solve puzzles on a meditative quest of self-discovery while seeking to escape the grasp of a monolithic corporation.
Oddworld: Stranger's Wrath – In the dusty, undeveloped wastelands of Western Mudos, cantankerous townsfolk find their settlements besieged by belligerent outlaws. Along comes Stranger, a tall, dark and enigmatic bounty hunter with a mission to capture troublemakers and scoundrels and return them to civilized townships for incarceration. This landmark installment in the Oddworld series features a fast-paced adventure with a seamless blend of first-person and third-person action.
Activities:
Print Your Own Fashionable Box Art for a Hyper Stylish Game – To celebrate the Tokyo Mirage Sessions #FE Encore game launch, My Nintendo is offering the printable box art cover and wallpaper rewards, which can be downloaded by redeeming My Nintendo Points*. Your desktop and media shelves are now in danger … of looking fabulous!
Sport Your Love for Nintendo Switch Games With Exclusive Clothing – My Nintendo members can now purchase new shirts and hoodies featuring designs from Nintendo Switch games, such as Luigi's Mansion 3, The Legend of Zelda: Link's Awakening and The Legend of Zelda: Breath of the Wild! Visit Nintendo Store now to shop for these exclusive items.
Redeem My Nintendo Points to Get a Seven-Day Trial for Nintendo Switch Online** – Get ready for online play with your friends and family. Redeem 100 My Nintendo Platinum Points* and enjoy Nintendo Switch Online for seven days!
Nintendo eShop sales:
Nintendo eShop on Nintendo Switch, Nintendo 3DS and Wii U
Also new this week in Nintendo eShop on Nintendo Switch:
Also new this week in Nintendo eShop on Nintendo 3DS:
*A Nintendo Account is required to redeem My Nintendo points. Terms apply. https://accounts.nintendo.com/term_point
**Nintendo Switch Online membership (sold separately) and Nintendo Account required for online features. Not available in all countries. Internet access required for online features. Terms apply. https://nintendo.com/switch-online