SNK's rebirth of the Samurai Showdown series is almost here for the Switch, releasing next month. And if you pre-order, you're in for a bonus.
Drawing swords
Released last month, Samurai Showdown brought the classic one on one fighting series back in a grand way. With terrific graphics and that iconic combat, the new game was absit of a hidden gem.
Now it's on the way to the Nintendo Switch, and finally has a release date. The game will be landing at retail and on the eShop as of February 25th, just a little over a month away.
"SAMURAI SHOWDOWN's upcoming release on the Nintendo Switch™ will mark the first time the series will be available on a Nintendo console in over 10 years," says Yasuyuki Oda, Lead Producer of SAMURAI SHODOWN. "Fighting game fans will soon be able to pass a Joy-Con to an unsuspecting rival and unleash their fury anywhere around the world."

Yasuyuki Oda, Lead Producer
There's a nice little bonus in it too, if you pre-order. SNK has announced that Nintendo gamers can get a controller skin included in the deal when they reserve a copy now.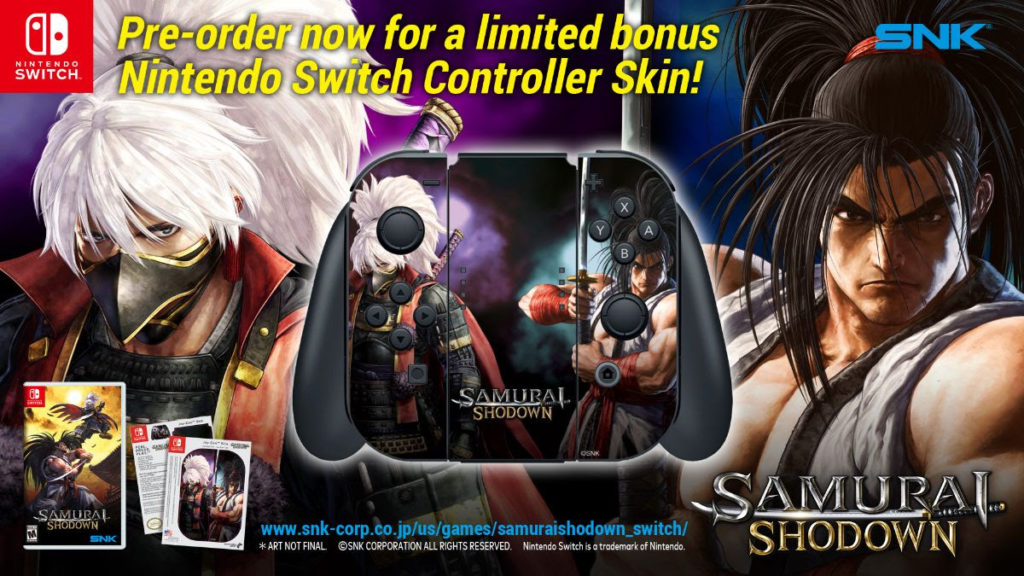 As you can see above, it's actually pretty neat too, covering the standard joy-con setup.