Cyberpunk toys are on the way from McFarlane Toys to tie-in with what's almost assured to be one of the biggest blockbuster games of 2020.
Punked
I'm just going to assume that there's next to no one who's unfamiliar with Cyberpunk 2077. And by that same token, there's probably next to no one who's not looking forward to CD Projekt Red's next massive RPG.
The game arrives in April of next year, and it'll have some awesome-looking toys coming along with it. McFarlane Toys, makers of the current Mortal Kombat 11 line and creators of the legendary Spawn figures from the 90s will be doing the honors. Apparently they have a nice lengthy deal with CD Projekt Red too, as they've announced a three year production agreement.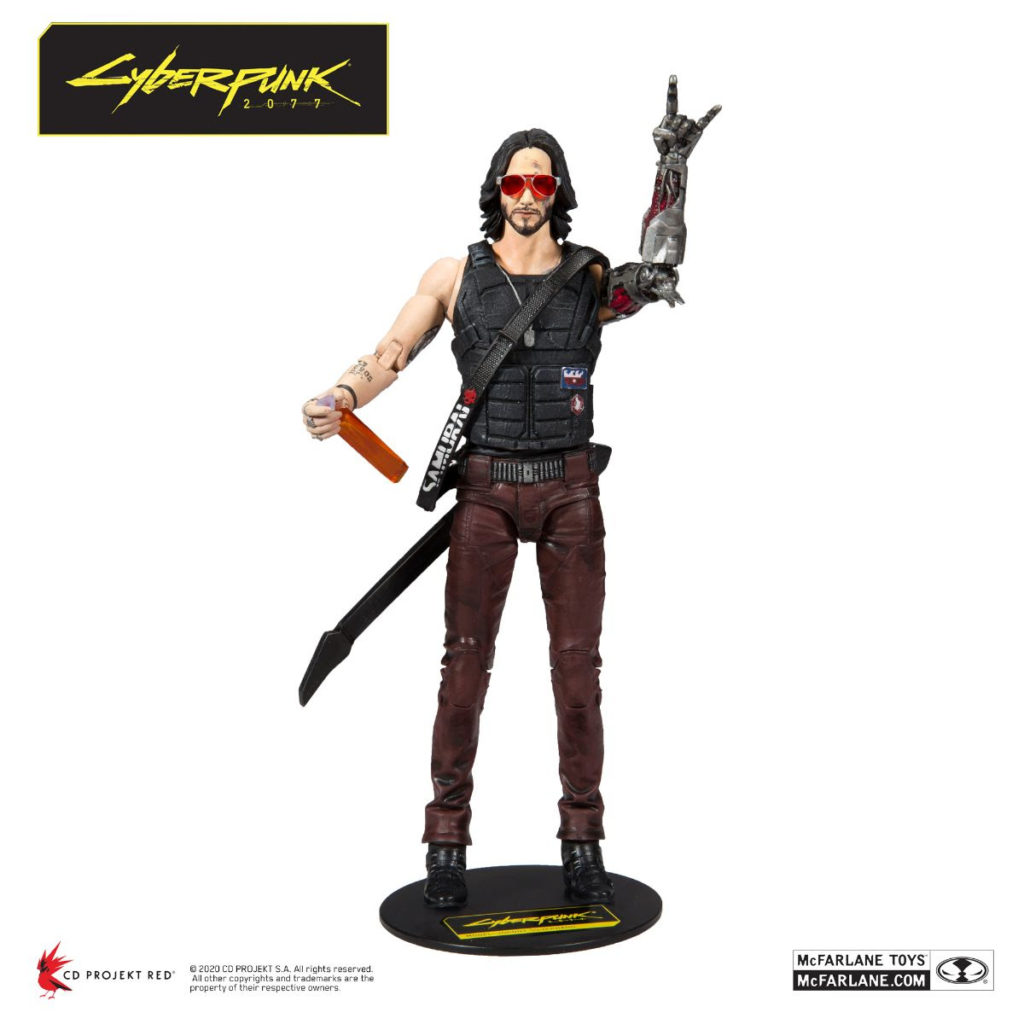 One of the first figures will be the Johnny Silverhand that you see here, complete with Keanu Reeves likeness. The first wave of figures will also include the male version of main character V, and a 12″ Silverhand.
While there's no mention of the articulation on the super-sized figure, the 7″ ones will have 22 points. That's in keeping with McFarlane's current trends, and is quite welcome as well.
April 16th is the day that Cyberpunk 2077 the game finally arrives. As for the figures, there is no firm launch date yet. As of right now, McFarlane is simply saying "spring 2020".