Another winning week for Limited Run Games, who has a great lineup for this Friday. It's highlighted by a Switch version of Divinity: Original Sin II.
Divine
If you're an RPG fan, you know the name Divinity. The role-playing series first launched on the PC, before making its way to consoles and spawning a fan favorite sequel.
While the Nintendo Switch version of that sequel has been digital-only, Limited Run Games has picked it up for a physical edition. The cartridge is one of a fresh slate scheduled for this coming Friday.
The new sale day will see a total of three new titles, including Divinity: Original Sin II, plus Stranger Things 3: The Game. That remains in open pre-order till the 6th.
Here's what's coming up: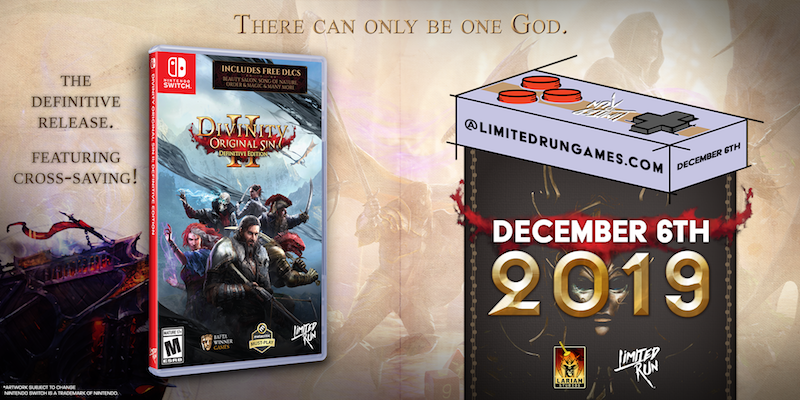 Gather your party. Master deep, tactical combat. Join up to 3 other players – but know that only one of you will have the chance to become a God in Divinity: Original Sin 2 – Definitive Edition.

The Divine is dead. The Void approaches. And the powers lying dormant within you are soon to awaken. The battle for Divinity has begun. Choose wisely and trust sparingly; darkness lurks within every heart.

Divinity: Original Sin 2 – Definitive Edition preorders will open at 10am ET Friday, December 6th for the Nintendo Switch and close at 11:59pm ET on January 3rd. Priced at $59.99.

Limited Run Games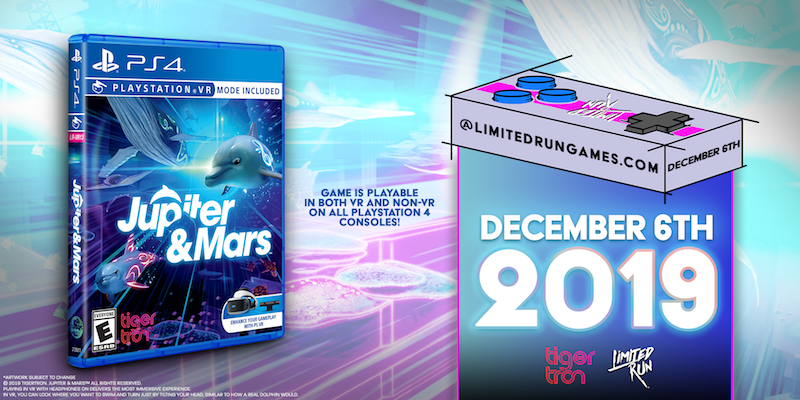 In Jupiter & Mars, dive into a neon seascape as a dolphin with enhanced echolocation powers and an AI partner takes you into a world transformed by water. Solve puzzles, hunt for treasure, meet legendary sea creatures, shut down the remnants of mankind's legacy, and bring the bleached underwater world back to life!


Jupiter & Mars will be available in limited quantity for the PSVR at 10am & 6pm ET, Friday, December 6th. Priced at $34.99.

Limited Run Games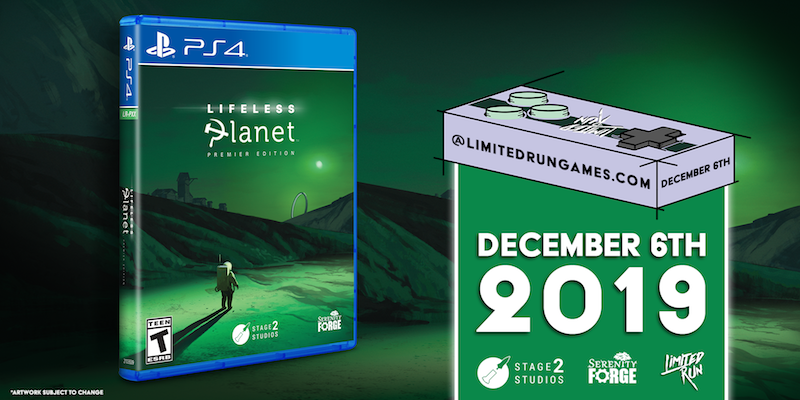 While seeking life on a distant planet, an astronaut discovers an abandoned Russian town. He suspects his mission is a hoax until a mysterious young woman saves him from a strange and deadly phenomenon… Lifeless Planet is a third-person action-adventure that features an old-school sci-fi story and spectacular environments in the spirit of classic action-adventures.


Lifeless Planet will be available in limited quantity for PS4 at 10am & 6pm ET Friday, December 6th. Priced at $29.99.

Limited Run Games