The latest take from DC Comics on the rough-around-the-edges mage John Constantine brings the character back to "his roots".
Constant Constantine
For one of DC Comics' lesser known heroes, Constantine has really become a big property over the last few years. Part of that has been due to TV, but he's pretty quietly become a comics mainstay as well.
The character's original comic, Hellblazer, ran for 300 issues, before being cancelled. But that wasn't it for Johnny, as the magic wielder was ported to the DCU proper, becoming a superheroic character alongside the likes of Batman and Superman. Heck, he even played a big part in the Injustice universe, taking a starring role in run 2 of that book.
Upcoming though, is a return to where it all began for Constantine. Hellblazer is firing up once again, this time in the Sandman Universe, which is itself an offshoot of the Black Label line.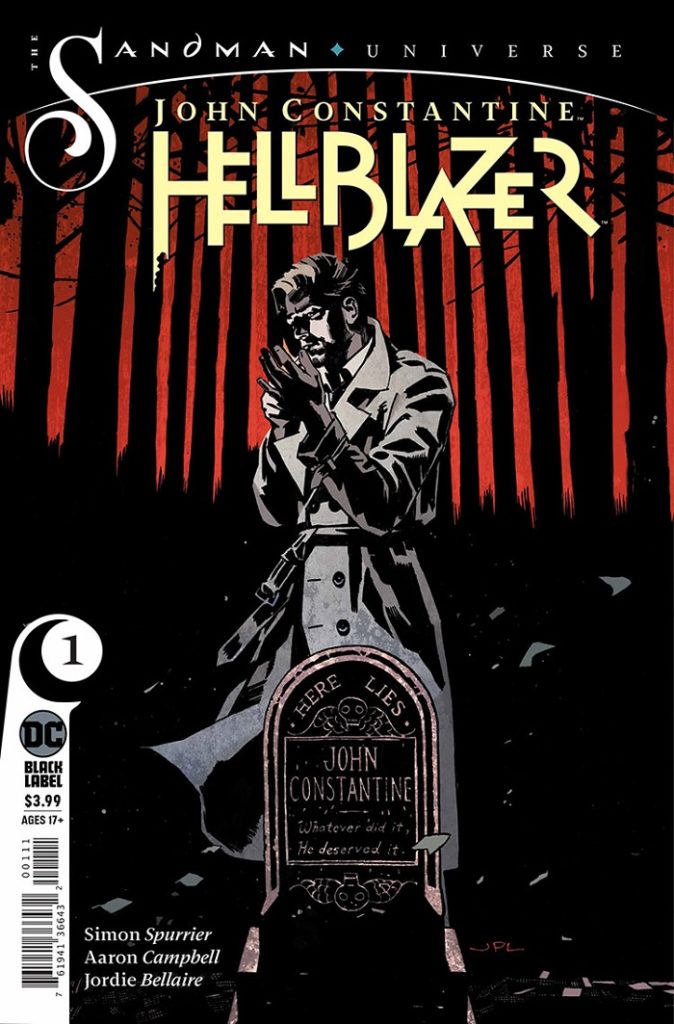 Black Label is 'mature' in tone, and stars usually standalone stories that take place outside of continuity. Sandman Universe isn't that exactly of course, since it's a cohesive 'universe' all its own. It definitely takes place outside of DC continuity though, and it absolutely mature in its direction.
That's not to say though, that John is done in the main DCU. The character is still very much alive, and so the Sandman U version will be just that, a version. So there'll be a few Constantines running around out there.
In a new interview with DC for their own website, writer Simon Spurrier and artist Aaron Campbell talked about the new/old version of Constantine, and where they'll be taking the book. You can get a look at a little bit of the art too, which is looking nice and moody.
If you're a fan, it's definitely worth a look. Find it here on DC's site.