EON's newest, The Super 64, allows gamers to dig their classic Nintendo consoles out of the closet and connect them to a modern TV (with a bonus).
Super
There's no doubt that it can be a little bit of a challenge to use your N64 on a modern TV. That is, if all you're looking at is an HDMI connection. The N64 of course has no such option, outside of third party cables.
That's where the EON Super 64 comes in. The tiny device allows gamers to connect their consoles to an HDMI hookup, with minimal muss and fuss. You basically plug the device into your console's AV out, then pop any HDMI cable into that, and you're off and running.
There is a nice little bonus however, that's included too with the EON. It's called 'Slick Mode' and it gives classic N64 titles a little bit more of a palatable look.
Pretty great looking honestly. I'm always up for a way to play No Mercy again, and this is definitely that. I'm also intrigued by the Slick Mode option, and what that might do for my beloved WWF (yes, WWF) title.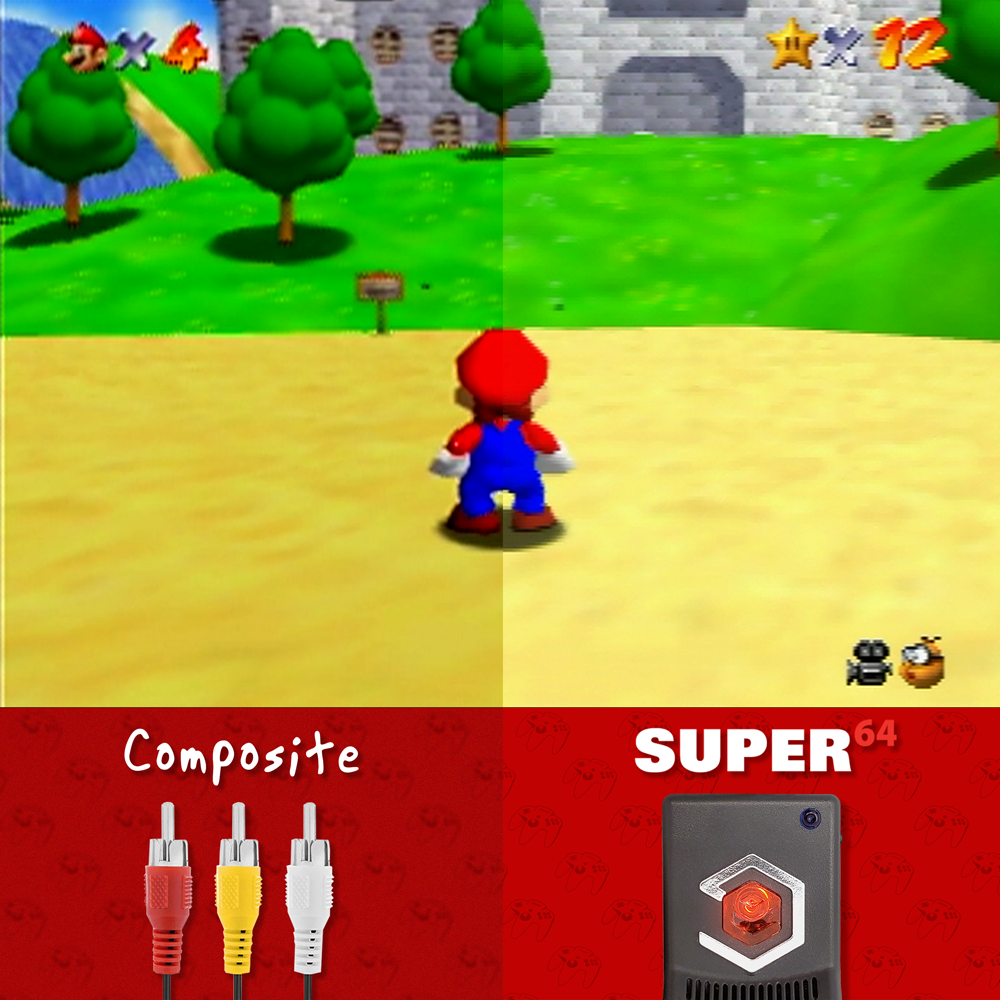 If you are likewise interested in what EON's little device can do, then you're in luck. The Super 64 is on the way in short order, it's available right now via " CastleMania Games, Amazon, and other retail partners."
The EON Super 64 will run you $149.99 USD.