Hellboy is just about everywhere these days, and now he's coming back to the printed page. Long Night at Goloski Station hits this Halloween.
Western action, with a horror twist
Mike Mignola is a seemingly endless source of some of the best and most inventive horror to grace a comic page. And though he's been around for a good long time, Hellboy is still more often than not the focus of it. Of course, the reason for that might be that he's just so damn cool, the appeal of these stories really never runs dry.
Now Mignola is back with another tale, one that mixes classic western influences with a Russian setting. The action in Hellboy & The B.P.R.D.: Long Night at Goloski Station takes place at a lonely train station in Russia. It's a quiet night, though hushed conditions don't last long…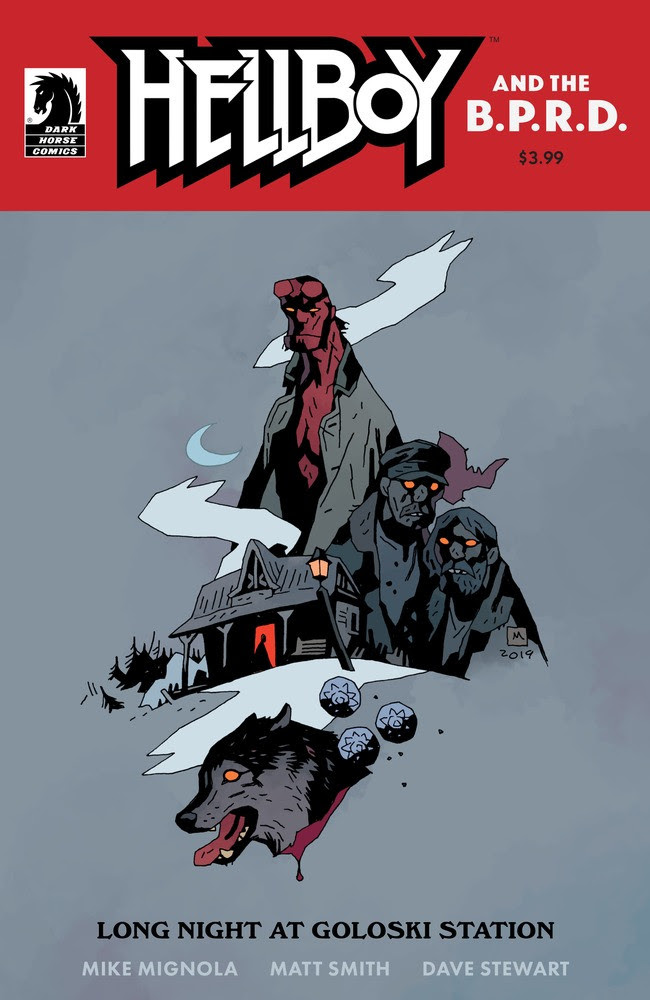 "A remote train station and two guys killing time waiting for something to happen, very different (I think) from any other Hellboy story I've done," said Mike Mignola. While it's set in Russia it was very much inspired by any number of old Westerns. And Matt Smith… I've loved his work since I discovered it all those years ago on his Barbarian Lord comic. I was thrilled that he wanted to draw this story. It's his first Hellboy and hope it won't be his last."
 
"I remember two things very clearly at the start of this book," said Matt Smith. "First was getting the initial message and wondering who was playing a joke on me, as it couldn't actually be from the guy who inspired me to draw my own comics. Second was reading the script for the first time knowing I was getting to draw this particular story. It's a great one. Working on Hellboy couldn't have been a better experience. Both Mike, and Katii and Jenny, the editors, have been completely welcoming and incredibly generous with their time and input throughout. I can't wait to see those Dave Stewart colors and this story on the shelves."

Dark Horse Comics press release
Landing on store shelves just in time for Halloween, Hellboy & The B.P.R.D.: Long Night at Goloski Station hits stores on October 30th.