Dark Horse's The Art of Doom Eternal will lay bare the weapons, worlds, and characters of Bethesda and iD's upcoming blockbuster.
The art of hell
If you're a Doom fan, then you're counting the days till the sequel to 2016's landmark actioner arrives. That event is currently on track for this November the 22nd, just in time to raze a little hell for the holidays.
The art book just announced by Dark Horse on the other hand, will be arriving a little after that. Nevertheless though, it's sounding like a solid compliment to the game… and might've revealed a few hints as to the narrative contained therein.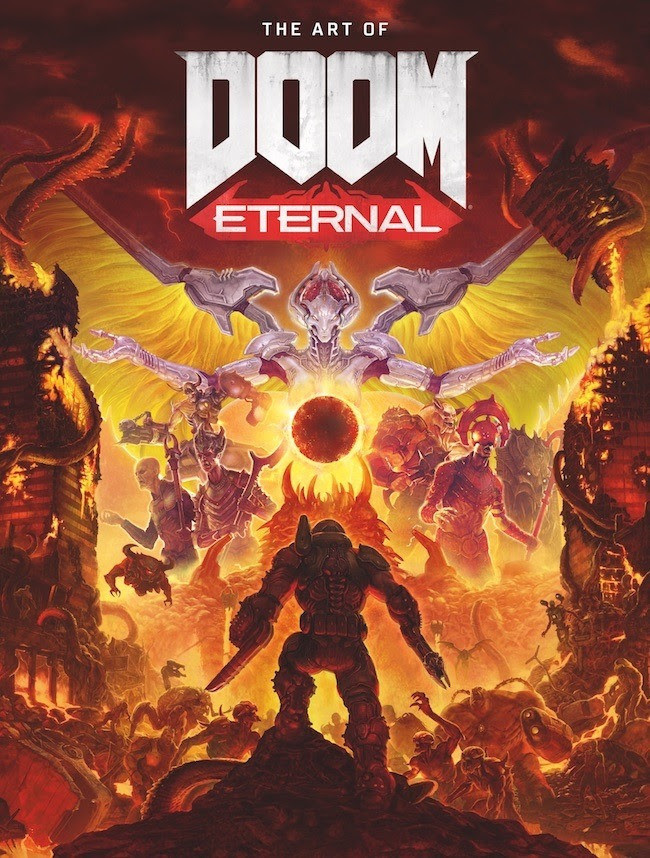 This epic volume explores the art and development of the highly-anticipated sequel. Immerse yourself in the demonic invasion of Earth, the cultist UAC facilities, and otherworldly and never-before-seen locations in the DOOM universe, including the Slayer's own Sentinel home world. Pour over the DOOM Slayer's new Praetor suit and his advanced arsenal of weapons, all fully-realized in stunning detail. Get an inside look at new and returning members of the armies of Hell – all in gloriously designed full color images straight from the files of the game's artists themselves. 


Dark Horse Comics press release

Clocking in at 192 pages, The Art of Doom Eternal will hit stores in "early 2020". The hardcover tome will cost you $39.99 USD.