Gone but never forgotten, Ra's al Ghul is ready for his big comeback. The Batman baddie will return in a big way for the Year of the Villain event.
Ready the Pit
Though I called it that, Year of the Villain seems more a theme than an event. The DC Comics initiative has had a few announcements already, but this might be the coolest yet.
No Source Wall shenanigans or city-toppling needed – this summer Neal Adams presents a tale that brings back the Demon's Head with Batman vs Ra's al Ghul.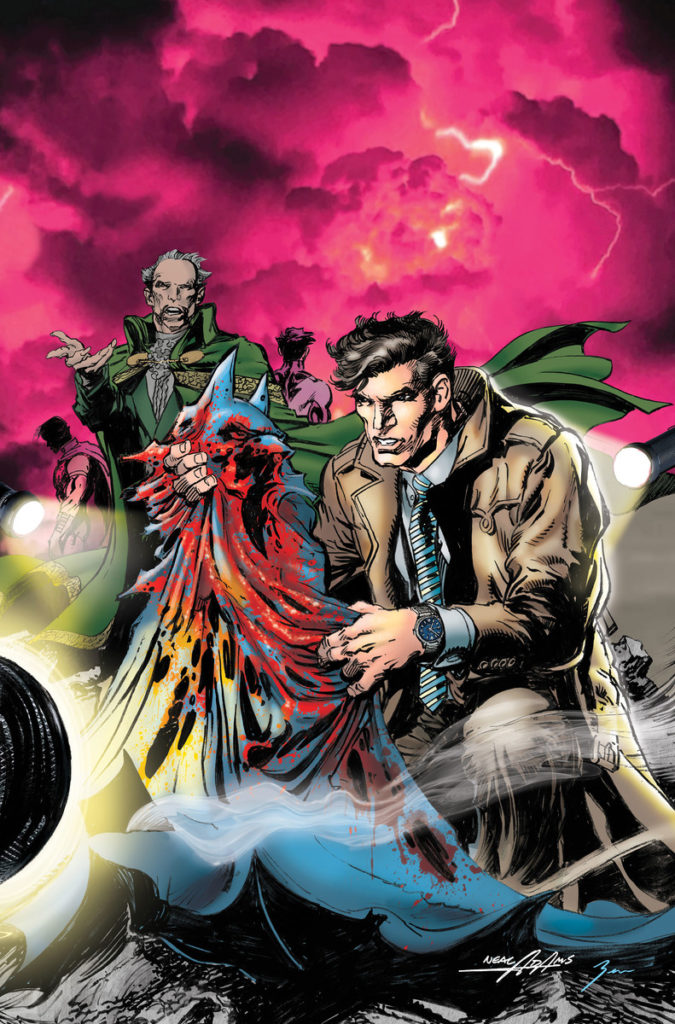 Kicking off BATMAN VS RA'S AL GHUL in August, Adams shows a Gotham City under siege by terrorists, with Batman determined to find the source. But when Boston Brand, aka Deadman, tries to intervene, he discovers an even more disturbing and deadly truth: the terrorists are led by an inhuman monster! Ra's al Ghul volunteers his own private security force to aid the GCPD, and now they are the saviors standing between nuclear terror and the townspeople!

But al Ghul's true goal is hidden from everyone's eyes. He will destroy the city and kill Batman—this time for good. Watching in horror is…Bruce Wayne?

DC Comics press release
For those who don't know, this story arc is doubly cool. Not only is one of the best Bat-villains of all time back in action, but he's being revived by one of his creators.
Adams had a hand in bringing Ra's al Ghul to life along with the legendary Denny O'Neal. And actually, one of their most famous issues will be seeing a reprint to go along with this new tale.
Batman #232 will get a "Facsimile edition", which is a new category from DC. Featured within this issue is Daughter of the Demon, the first story with Talia. It's also the issue where the famous sword fight took place, where the Dark Knight battled Ra's one-on-one in the desert.
Watch for the facsimile edition of Batman #232 and Batman vs Ra's al Ghul to both hit stands on August 21st.