Looking to get in on VR but not crazy about the other headsets on the PC gaming market? Then you might want to take a look at the Valve Index.
Indexing reality
That's probably more creepily ominous of a subheading than I had intended. Still, we're talking about virtual reality and a headset called the "Index", so it fits.
What Steam proprietor Valve has cooked up here is actually pretty cool looking too. With no previous detail, we're not only getting a pre-order link today, but also a more in-depth explanation of what the Index brings to the table.
Valve says that the new headset will improve on the HTC Vive and Oculus Rift in a few ways. With dual-RGB LCD displays, Valve says the Index' "fill-factor is three times better than OLED, greatly reducing "screen door" effect." The headset will also have a greater field of vision, customization options for max comfort, expansion ports, and built-in high definition audio.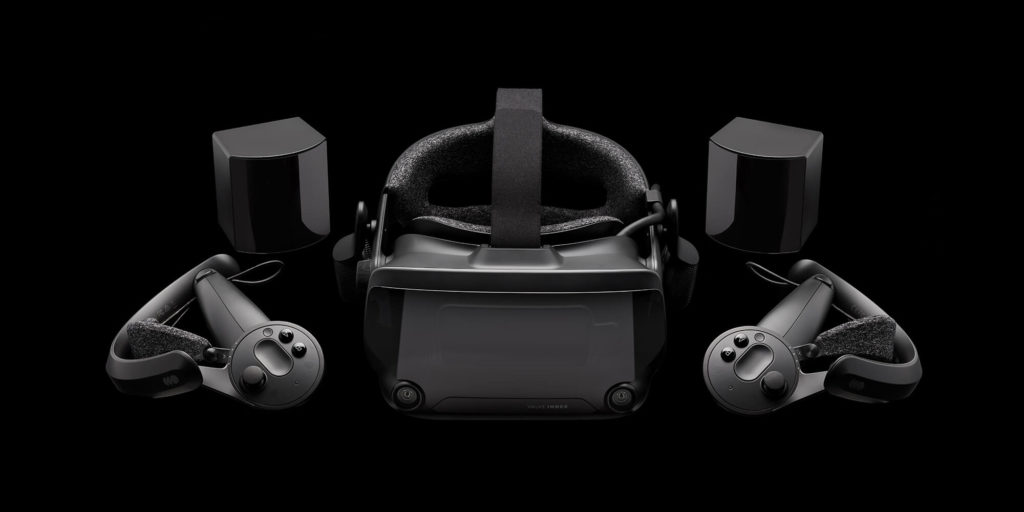 About that last part, the headset doesn't actually touch the user's ears. It leaves a space. Valve says that that is built to actually give you a better audio experience. Game sounds will seem to come from the environment surrounding you, and not inside your own head.
As for cost, the headset (all by itself) will run you $499 USD. A pair of Index controllers will cost you $279 USD, and a base station will cost $149 USD. You can also opt in for a bundle deal, which nets you all of the above plus another base station for $999 or a pack that includes the headset and controllers for $749.
Why would you want any of this stuff separately? Because most of it is compatible with the HTC Vive. So if you have all the Vive gear and just want to upgrade your goggles, you can do that.
The Index (and everything else that goes with it) is available for pre-order here. There's a bunch more info here. And if you're just looking to see when it actually hits, well that'd be June 28th. Just in time to stay in and crank the AC.