Mortal Kombat 11 has debuted and the gaming world is on fire with MK fever. So naturally, there's a decorative MK candle.
Light em up
Okay, so a decorative candle might not be what immediately comes to mind when thinking about Mortal Kombat. But Numskull's latest actually fits well with the famed fighting game series from Warner Bros and NetherRealm. It is not, however, specifically MK11-branded.
Instead, the not-so little candle is moulded in the klassic style. That's very much appreciated as a long time fan. As a bonus, it's actually damn good looking.
Oh, and it's supposed to smell like blood, sweat, and tears. So… yeah.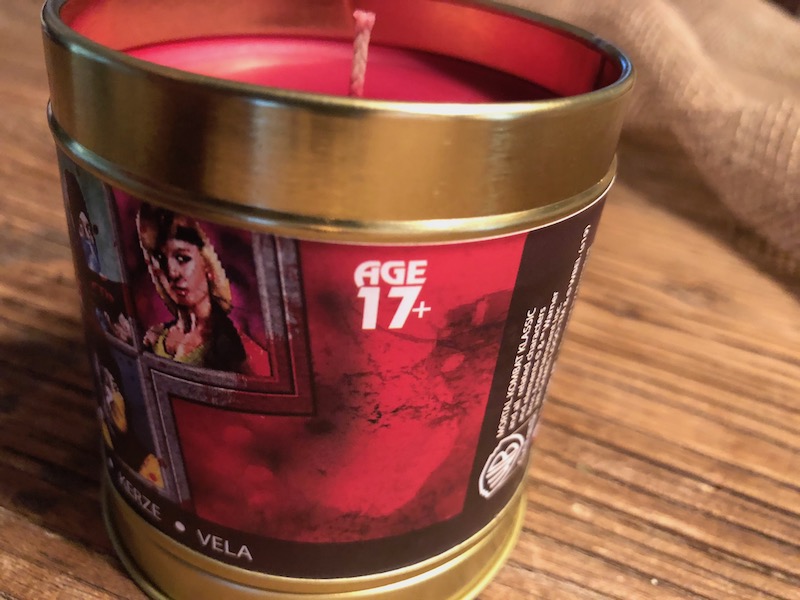 ​Build Quality
It's a candle. And it's made, shockingly, like a candle. While there's little I can really say about the waxy portion, I can definitely comment on the packaging.
Set into a tin that's a little on the thin side (at least it feels that way), the MK candle is golden in color and has some wicked… box art? Yeah, let's go with box art. It's also got a pretty cool feature, other than burning and producing light for an estimated 40 hours.
The body of the candle can be neatly set into the lid, making a base. It doesn't feel like the sturdiest thing in the world, but you never have to find a place for the top while you light it. That's neat.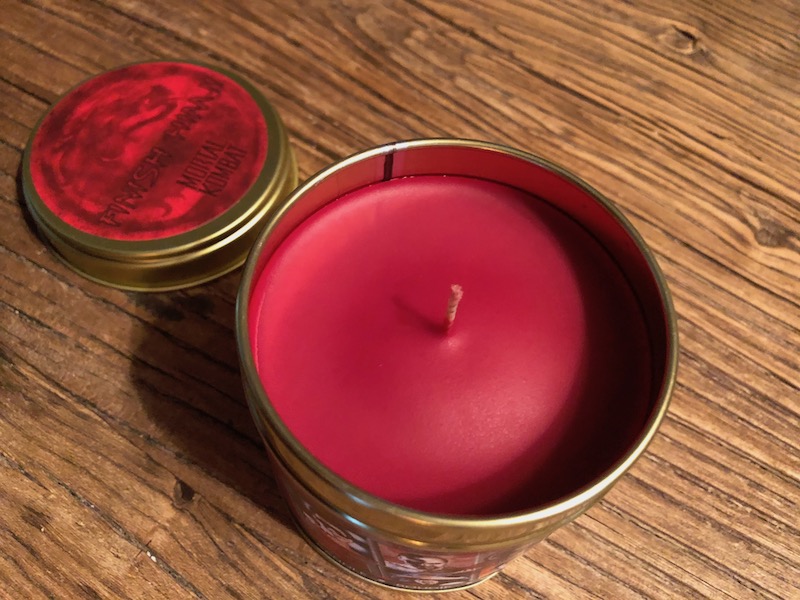 Aesthetic
As you can see in the images, the character select screen from the original Mortal Kombat adorns the wrapper. It's altered slightly and with a blood spattered look, but it's a classic image that could only be called "iconic". The wrapping does seem a little thin to me in terms of the paper, but again, it looks good.
The candle's lid meanwhile, has the "MK" log on it. Like the wrapper, it's nice and nostalgic. All together it makes for a very attractive piece, and it should look cool next to all your MK stuff on a shelf.
Then there's the scent. Oh… the scent. Remember when I said it's supposed to smell like blood, sweat, and tears? Well it does. It definitely does.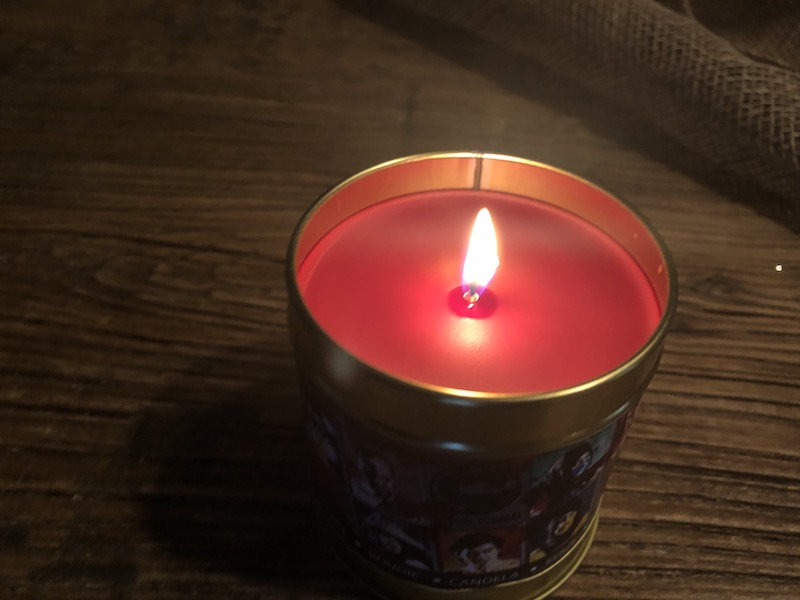 When I first took the lid off, I felt like I got punched in the face with it, the smell was so strong. Honestly? It wasn't pleasant. Though again, and as our own Erich pointed out to me, it smells like what it's advertised to. So there.
After leaving it open for a while, the scent dissipated a lot. And when I actually lit it up, it wasn't offensive at all. Actually, the scent was very, very faint and not at all unpleasant. I'll add too that it has a nice clean flame. The candle that I got had no flickering, and was nice and steady.
Overall
Numskull's Mortal Kombat candle is exactly what it claims to be. It's an actually great little candle, that has some excellent artwork splashed across it.
And actually, the scent really is an A+. It smacks you around when you first open the tin, which is really fun actually since you get to watch everyone you expose to it make some hilarious faces. Then, as a nice bonus, it settles down and makes for a cool bit of atmosphere for your gaming den.
Overall, that makes Numskull's latest a winner to me. Obviously though, this isn't for kids, as it does feature an open flame. So 'mature collectors' only on this one.
Mortal Kombat Character Select candle Sample Provided By Numskull
Mortal Kombat 'Character Select' candle
Release date: Out now
Maker: Numskull
Line: Mortal Kombat Klassic series
MSRP: $14.99 USD
Build quality - 85%
Aesthetic - 87%
You can't beat the look of this Mortal Kombat "Character Select" candle from Numskull. Not only does it look awesome, adorned with Klassic MK artwork, but it also has a brutal odor... at first. It's not too long though before that calms down and you just get a nice little candle to light up your gaming area. Or dungeon. Either way.