Star Trek: Discovery's 2nd season has come to a close. Fans looking for more have IDW's upcoming comic to look forward to.
After the end
More than a post-credit scene, IDW's upcoming Star Trek: Discovery – Aftermath is set explore the event's of the TV show's season 2 capper. It's much more of an expansion to the show.
It should feel like it too, since Discovery writers Kirsten Beyer and Mike Johnson are teaming for the book. They join up with artist Tony Shasteen for a tale that focuses squarely on the crew of the Federation flagship.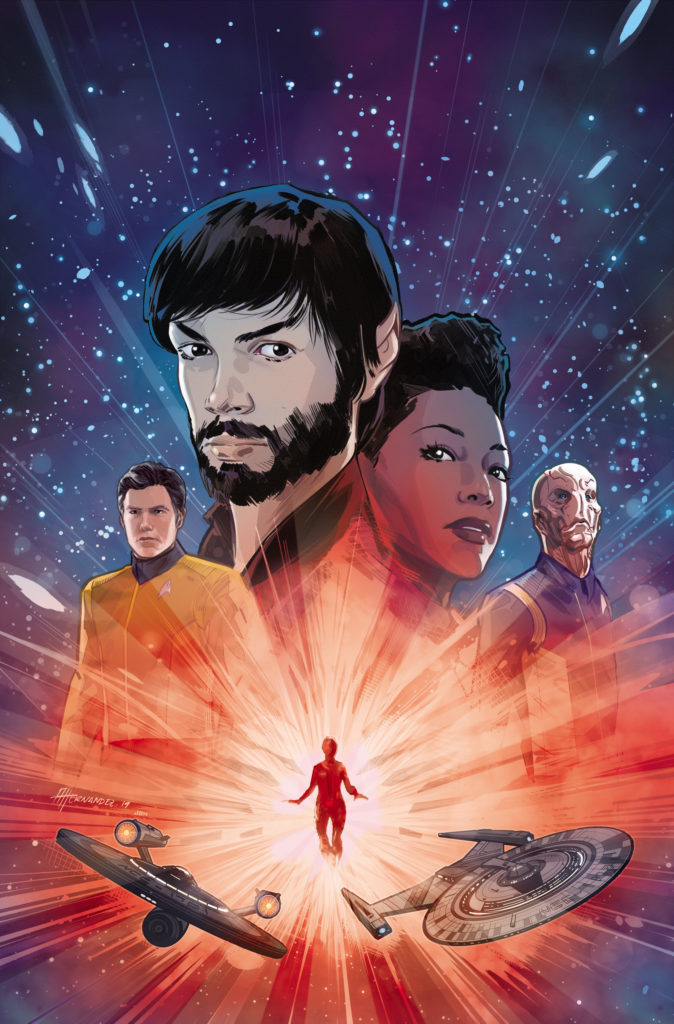 That's right, if you dug the pre-Kirk Enterprise then there's a good chance you'll like this. The story has Captain Pike and L'Rell working towards a peace treaty, while Spock deals with some more personal issues.
"The new series shows how Pike, Spock, L'Rell, and the rest of the cast deal with the fallout from the mind-blowing events of Season Two," says Johnson. "And we couldn't be happier that Tony Shasteen is beaming back onboard for this story!"

"To be able to follow up on the huge status-quo shift presented in that finale is a dream come true, especially with a team as talented as Kirsten, Mike, and Tony," says editor Chase Marotz. "In terms of fitting into the broader universe presented in Discovery, this new series is perhaps our most essential yet, and I can't wait for everybody to see what we've got in store for them."

IDW press release
Set to play out as a 3 issue mini-series, Star Trek: Discovery – Aftermath will hit stores soon.