Yo-Kai Watch returns this week in the Nintendo Download, along with Observer, Evoland, RIOT, and more.
YO, Kai
I can't really tell if this is a good week or not on the Nintendo Download. Some of what's hitting is definitely in the "fan favorite" category, though none of it is what I'd call "blockbuster", or even notable really.
Nonetheless, there is some stuff to talk about. The biggest game of the week is probably Yo-Kai Watch 3, which debuts on the 3DS. If you know the Yo-Kai series, chances are you've been looking forward to this one. I know absolutely nothing about it, so I'll refrain from commenting.
As for the Switch, the headliners are The Liar Princess and the Blind Prince, Away: Journey to the Unexpected, and Observer. The first two I likewise know nothing about, but Observer looks like it might be a winner.
Set in the not too distant future, the cyberpunk adventure tasks you with hacking into your victims minds as you interrogate them for your corporate masters. Of course, there's a more personal quest to be played out as well, one that casts your "Observer" as a hero.
As for the rest, there's not all that much to get excited about. Catch the full list below.
Nintendo eShop on Nintendo 3DS
YO-KAI WATCH 3 – Mischievous beings known as Yo-kai are everywhere, and it's up to Nate and Hailey Anne to befriend, battle and solve problems with them. Follow two parallel stories and unravel the mysteries behind strange sightings while meeting more than 600 Yo-kai and using the new 3×3 grid battle system to strategically dish out or dodge attacks. The YO-KAI WATCH 3 game is available on Feb. 8.
Nintendo eShop on Nintendo Switch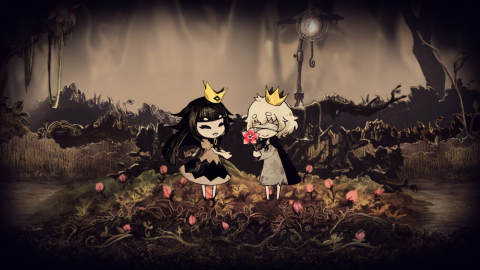 The Liar Princess and the Blind Prince – Plucked straight from the pages of an ancient fairy tale, The Liar Princess and the Blind Prince tells the story of two lonely hearts brought together through a mutual misunderstanding. Transform between the wolf and the princess to solve puzzles and evade traps, collect flowers and petals to unlock fragments of memories, and weave through the dark and dangerous forest to guide the prince toward a cure. But be warned … an all-seeing forest is no place for a blind prince. The Liar Princess and the Blind Prince game is available on Feb. 12.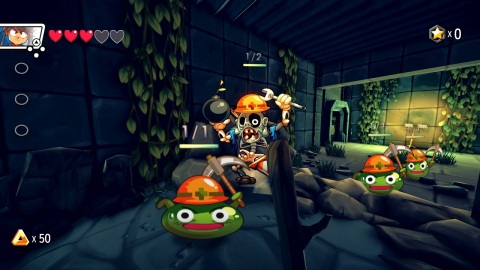 Away: Journey to the Unexpected – Welcome to a feel-good FPS – a colorful adventure combining action, negotiation and rogue-lite elements. Play as a kid that is neither a hero nor a warrior. Choose your path through the levels, uncover the lighthearted story and above all, recruit allies. All the wacky and powerful characters you meet can be played in first person, and it's up to you to find the right answers to get them to join your team.
Observer – The Observer game is a cyberpunk detective thriller set in Krakow, Poland, in the year 2084. The world lies in ruins, with corporations seizing power after the fall of governments. You do their bidding. No lie will remain hidden from you, as you hack into the minds of those you interrogate. When your past catches up with you, you must act on your own and unravel the mystery of your son's disappearance.
Nintendo eShop sales:
Nintendo eShop on Nintendo Switch, Nintendo 3DS and Wii U
Activities:
My Nintendo Has a Valentine for You – Newly added rewards featuring the lovable Kirby include a special Kirby: Right Back At Ya! video for the Nintendo 3DS family of systems and a Kirby's Extra Epic Yarn gift box printable.
More Yo-kai, More Mysteries – To celebrate the launch of the YO-KAI WATCH 3 game, a new wallpaper reward is available through My Nintendo. Redeem your My Nintendo Points* and download the fun YO-KAI WATCH 3 themed wallpapers.
*A Nintendo Account is required to receive and redeem My Nintendo points. Terms apply. https://accounts.nintendo.com/term_point.
Also new this week: