Headphone-maker 1More delivers an impressive set of bluetooth phones with the Triple Driver. Though it's not without an odd issue.
Wireless, with a few wires
I haven't had the chance to try out headphones like the Triple Driver BT's before. That's to say, the kind that have wires but are still best described as wireless.
Currently I use a set of AirPods with my iPhone, and have also used wireless earbuds that are wired to each other before. Note the emphasis there, since the setup that the Triple Driver BT offers differs from either of those.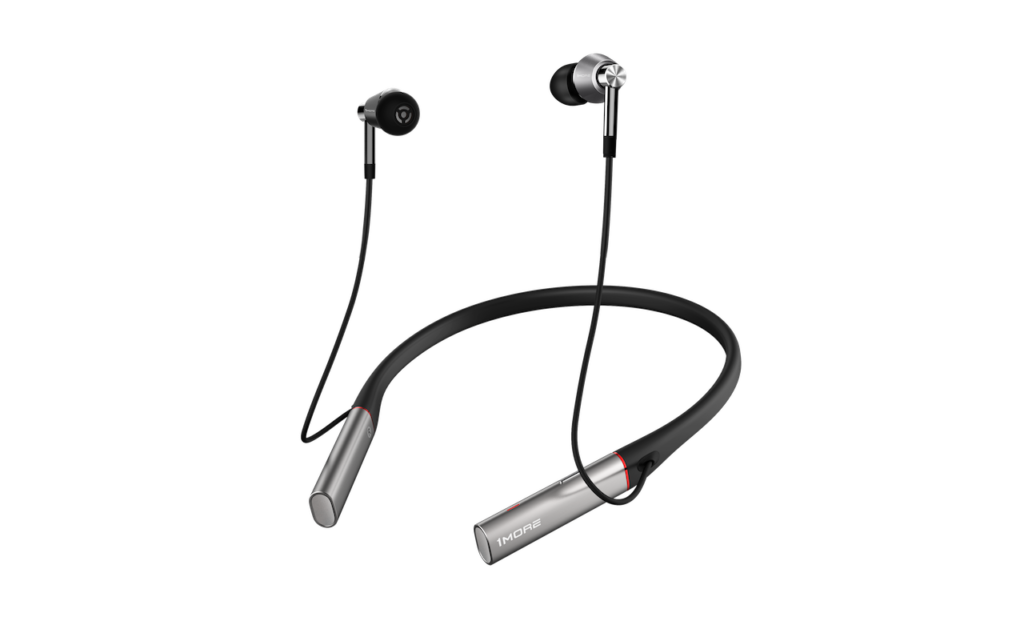 Chances are, you're familiar with it though, since it seems to be everywhere. Almost every time I see someone with wireless headphones, its either a pair of 'Pods or something like this.
There's an odd comfort factor to the neckpiece that this particular form factor offers too. Honestly, I kind of dig it. Though again, there was one issue that popped up a few times.
Let's dig a little deeper and I'll tell you what I mean.
Setup
The Triple Driver BT's are just about as easy to set up as any Bluetooth device. You just head to your phone's Bluetooth settings, pair the device, and that's it. No muss, no fuss.
Once you have them set up initially all you have to do is turn them on and, providing your phone's Bluetooth is active, they'll pair right away. This is true for really any mobile device too. Just remember that if you want to use them with your Nintendo Switch you'll need a bluetooth dongle. Maybe.
I'm honestly not sure how that unofficial adapter works, so I can't tell you if it's going to definitely work with something like the the Triple Driver BT's. Maybe poke around online before you lock yourself into anything.
Use
Though the Triple Driver BT's connected easily, I found that they dropped out once in a while. Music would just stop, though on rare occasion. I also found either no sound or intermittent sound coming from them once in a while, while dialing or flipping around apps.
These interruptions were minor and never lasted, however I did have to re-pair a few times when music stopped. I'm not exactly sure why this was an issue, so I can't really offer an explanation. I will say though, that it was always while I was walking around outside. While indoors I experienced zero issues.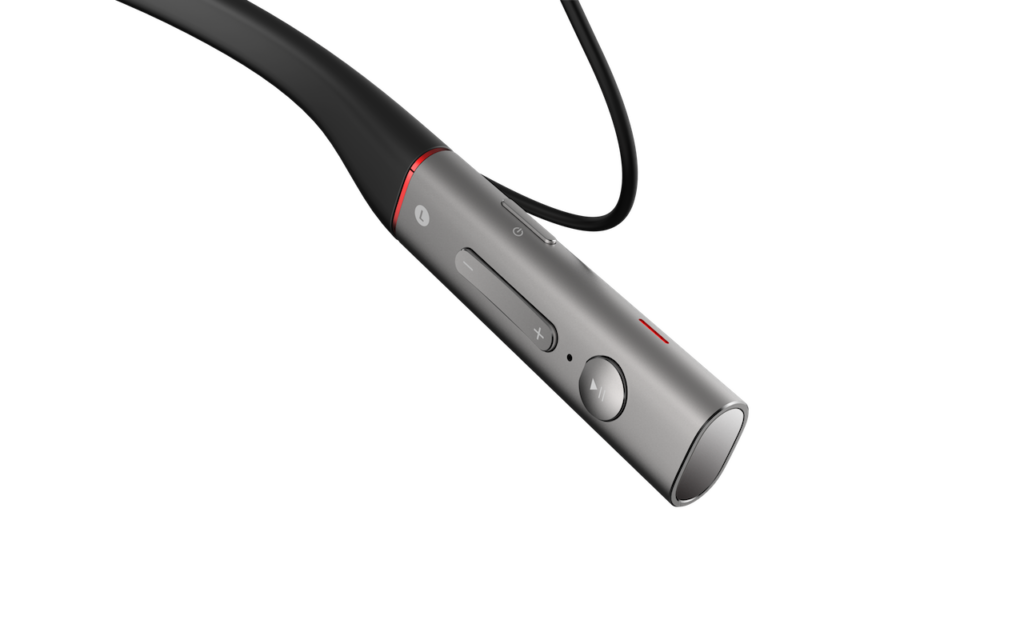 What took some getting used to was the harness. The neckpiece is totally alien to me, having already related my experiences with wireless headphones. If you're not sure what I'm talking about, the Triple Driver BT's have an attachment that lays across the back and sides of your neck while you're wearing them. It's this piece that connects to the charger, and where the wires run from, up to the earbuds.
While it might be a little put-offish at first, the construction here is very lightweight, and that makes the headphones quite comfortable on the whole.
The pad is a soft silicone material, and doesn't feel heavy or bulky at all. Actually, I completely stopped even noticing it after a while. As a nice bonus too, you can freely drop one bud out of your ear (or both) when needed without worry of it going anywhere.
One of my biggest complaints about the AirPods is that they're easy to misplace while you're out running errands. No so here with the Triple Driver BT unit.
I'll need to mention too, that the Triple Driver BT's do indeed feature onboard controls. You're able to interact with calls, adjust volume, and play/pause your music.
Proficiency
These phones have a fantastic sound. Period. I've used a ton of headphones, and reviewed a pile, and I love the richness that I got from the Triple Driver BT's.
That goes for both home and away, as I found they did a great job of blocking out the outside world. No, they don't offer the most amazing noise cancellation on the planet, but they're damn good, and these phones did a terrific job of keeping the music exactly where I wanted it – front and center.
While we're on that subject too, the Triple Driver BT's come with a load of optional in-ear tips. Seriously, I haven't ever bought or reviewed a pair of headphones that was stocked with this many options out of the box. Of course, my favorites were the memory foam tips.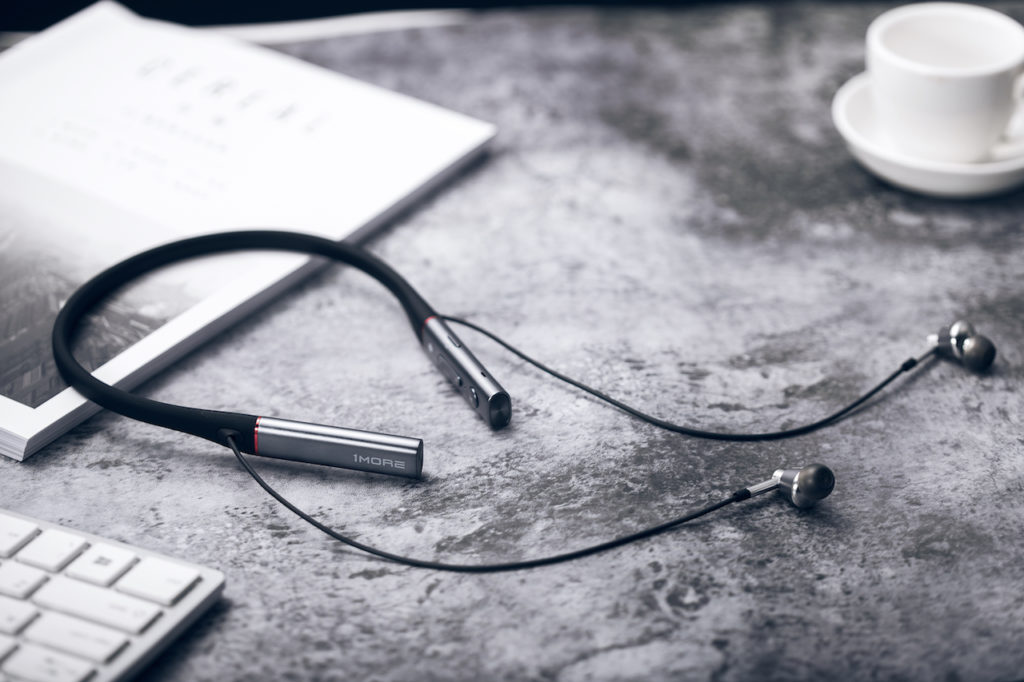 Another impressive feat that the unit manages to pull off is a 35′ reach. While you obviously won't be that far from your device while outdoors, indoors is a really terrific feeling to know that you're still connected even if you head into the kitchen and your phone is in the living room.
Finally, a quick mention of the battery, as it's also pretty impressive. According to 1More, the battery on these takes just 10 minutes to charge up to a 3 hour use. This is excellent when you're the kind of person who almost always forgets to charge headphones.
Overall
The Triple Driver BT's from 1More aren't perfect. Nonetheless these are phenomenal headphones that both look great and, a few hiccups at times notwithstanding, function excellently.
Once again, I'm incredibly impressed with a brand that I was totally unfamiliar with just a few months ago.
A review unit was supplied to BrutalGamer by 1More
Triple Driver BT headphones
Release Date: Available now
Manufacturer: 1More
MSRP: $149.99 USD
Setup - 95%
Use - 88%
Proficiency - 88%
While the form factor (that neck "harness") did take some getting used to, it's tough to disparage much else about the Triple Driver BT's. The sound is terrific and the feel is extremely comfortable. These that mysterious drop-out issue, but it really wan't all that big of a problem. These should get your attention if you're on the lookout for a wireless pair of phones.