This week's Nintendo Download begs you to just look at the sales for Black Friday. That's because there's really nothing else worth talking about.
Hey, check out these sales!
We've gotten spoiled friends. The Nintendo offerings have been good, really good. And they've been that way for the last few months really. So now that it's a Holiday week (in the US), and the prime release season is over, what is there? Well, don't forget that Smash is still on the horizon, but other than that there ain't much.
This week is a prime example of that, with no notable releases to talk about other than a few niche-y launches. Nidhogg 2 and This War of Mine chief among those. That's not to say that there's nothing else to buy.
Don't forget the sales that we told you about yesterday. There are some very good deals in there. Actually, if you missed any of the Switch's bigger releases over the last year, you will find most at sale prices. So that's something at least, and should help carry you through this weekend if you're hurting for something new to play.
As for the strictly brand new stuff, here it is:
Nintendo eShop on Nintendo Switch
Horizon Chase Turbo – Horizon Chase Turbo is a racing game inspired by the great hits of the '80s and '90s. Race your way through opponents and master the circuits as you relive the classic arcade gameplay. Horizon Chase Turbo has a retro soul in a modern body. You'll drive your car through extraordinary places, watching the sunset and facing rain, snow, harsh sandstorms and even a volcanic eruption. Horizon Chase Turbo will be available on Nov. 28.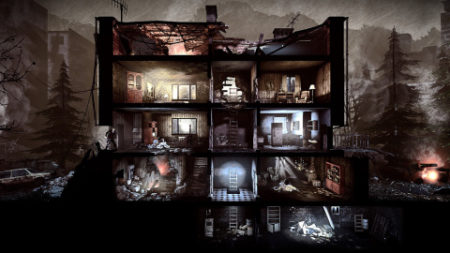 This War of Mine: Complete Edition – In this game, you do not play as an elite soldier – rather, you are a group of civilians trying to survive in a besieged city, struggling with lack of food, medicine and constant danger from snipers and hostile scavengers. The game provides an experience of war seen from an entirely new angle. Make life-and-death decisions driven by your conscience. Try to protect everybody from your shelter or sacrifice some of them for longer-term survival. During war, there are no good or bad decisions. There is only survival. This War of Mine: Complete Edition will be available on Nov. 27.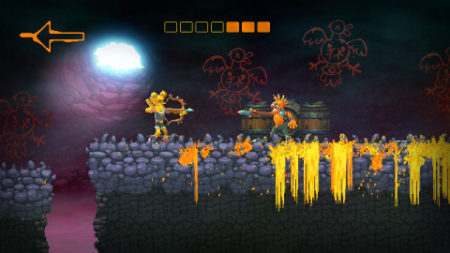 Nidhogg 2 – The next installment of the epic, award-winning, dueling tug-of-war is here! Stab, shoot, slice or stomp your opponent to gain control of the screen, then book it to your side of the arena. Before long, a new opponent will appear. If they kill you, they get control. Get all the way to your end of the arena to win … and be devoured by the Nidhogg.
Nintendo eShop sales:
Nintendo eShop Cyber Deals

Nintendo is making it easy to save this season with big savings – up to 50 percent off on select digital games for your Nintendo Switch or Nintendo 3DS system! Fans can purchase on Nintendo.com or directly from Nintendo eShop to purchase and download games to play over winter break or right away. My Nintendo members also earn Gold Points* on qualifying digital purchases, so it's a win-win. This sale runs through 8:59 a.m. PT on Nov. 28.
Nintendo eShop on Nintendo Switch, Nintendo 3DS and Wii U
Activities:
Pokémon: Let's Go, Wallpaper! – My Nintendo members: Redeem your points to get a new wallpaper for your smartphone and PC featuring the stars of the Pokémon: Let's Go, Pikachu! and Pokémon: Let's Go, Eevee! games.
Also new this week:
*Terms apply. https://accounts.nintendo.com/term_point