DC Collectibles has a nice slate of statues on the way for early 2019. Batman, Green Lantern, Harley Quinn, Flash, and new Artist's Alley pieces are all on the way.
Fill your shelves
Some awesome expansions are coming up in the not too distant future for DC Collectibles' various lines of statues. Artist's Alley, Justice League, White Knight, and Bombshells are all getting new items.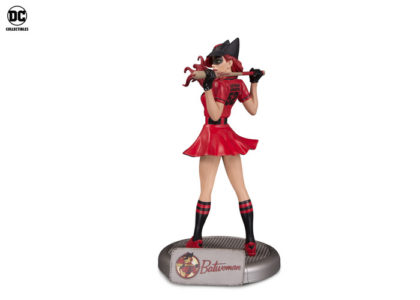 The Bombshells piece in particular, is being highlighted by the company, since it focuses on the newest addition to the DC TV universe. Yep, that would be Batwoman. Sculpted by Tim Miller, the Bombshells Batwoman is cast in her "away" uniform, as designed by artist Ant Lucia. It'll stand in at 9″ tall.
"As a longtime DC fan, working on the DC Bombshells line and seeing how popular the designs have become has been a dream come true," said Lucia. "I think this line is so unique. I love that we took these characters and showed them in a way that they have never been seen before. Batwoman's nostalgic design was one that the fans took to immediately, and that I would say seems to be one of the most popular in the cosplay community. The concept behind her was clever in its simplicity, and I love the strength and confidence she portrays in the design."
That's just one statue though. DC has a bunch more on the way for April.
Many, many more actually. And yes, that includes designer Joe Ledbetter's completely insane series of anthropomorphized characters.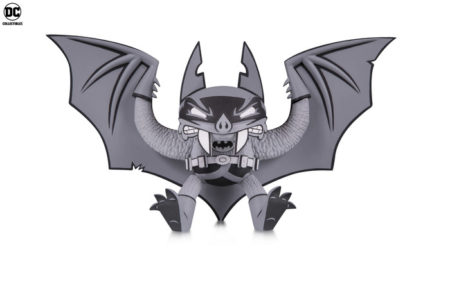 "I'm a huge Batman fan, and to have the opportunity to work with DC Collectibles on a set of Batman characters is a huge deal in my world," said Ledbetter. "I just love the idea of a bat in a Batman suit, a penguin as the Penguin, etc. There's something there that's quite funny and interesting and really excites me. I like to think that these animal Batman characters inhabit a parallel universe where Gotham City is entirely populated by anthropomorphic critters, including the Caped Crusader himself. I think the fun, enthusiasm and love of Batman, Robin, Penguin and Catwoman will shine through on these designer toys, and I hope they find a special place on collectors' shelves."
Here's the full lineup of what's on the way: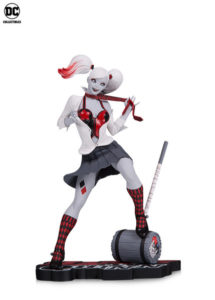 DC Bombshells: Batwoman Away Uniform variant statue
Designed by Ant Lucia
Sculpted by Tim Miller
Size: 9″ scale
Limited to 5,000 pieces
MSRP: $125.00
DC Artists Alley designer vinyl figures by Joe Ledbetter
Characters: Batman, Robin, the Penguin and Catwoman
Sculpted by Joe Menna
Size: 7″ scale
Individually numbered
Standard edition: Limited to 3,000 units; MSRP: $60 each
Black and White variant edition: Limited to 1,000 units; MSRP: $60.00 each
Harley Quinn Red, White & Black: Harley Quinn by Guillem March
Sculpted by Jonathan Matthews
Size: 7″ scale
Limited to 5,000 pieces
MSRP: $80.00 each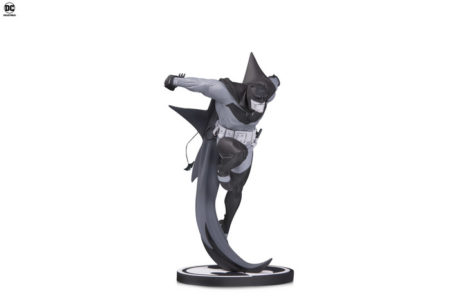 Batman Black & White: White Knight Batman statue by Sean Murphy
DC Core: The Flash statue
Sculpted by Jay Kushwara
Size: 9″ scale
MSRP: $50.00
DC Designer Series: Green Lantern statue by Ivan Reis
Sculpted by Tony Cipriano
Size: 12″ scale
Limited to 5,000 pieces
MSRP: $150.00