The latest art tome out of comic publisher Dark Horse has been announced as The Art of Battlefield V. The chunky volume will be hitting stores this fall.
Art of war
War will never be the same. Enter mankind's greatest conflict as Battlefield goes back to its roots in a never-before-seen portrayal of World War II. Face intense all-out war and witness human drama set against global combat in epic, unexpected locations. This is Battlefield V. The richest and most immersive Battlefield yet.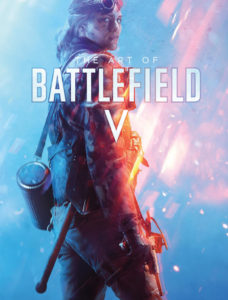 Fans will probably remember that Dark Horse had produced an art book for Battlefield 1, so this is kind of the second in a series. Kind of. They do share some similarities though.
Aside from the fact that this one is obviously focused on WWII, whereas the BF1 book was all WW1 I mean. Both games share a gritty tone, and similar art style. It should be fun to follow that through the two books, if you happen to acquire both volumes.
Dark Horse is promising some beat stuff with this too. Expect "hundreds of pieces of concept art showcasing the creative process from rough sketch to final on-screen imagery, paired with exclusive commentary from the talented team who put it all together."
Packed up with 200 pages of art and notes, the hardcover The Art of Battlefield V will be on the stands on October 16th. And yes, that's just three days before Battlefield V hits consoles and the PC on the 19th. Going to be a good week for fans.