How many winners will there be in Infinity Wars? Quite a few apparently. First a "Thanos Wins" teaser hit the other day, and now we get a look at a combat-ready Death. And she is apparently also quite victorious.
Death comes for all
It might be reasonable to assume that this is "Death" herself that we're seeing in this promo pic for Infinity Wars. After all, she's been intwined with Thanos since the original Gauntlet. So for this go at an Infinity storyline, it'd probably be a safe assumption that she's back.
It'd also be kind of a safe thought to think that she's in league with Thanos. And if he wins, so does she. So might this be a teaming of the Mad Titan and the force of nature? Maybe, but take a lok at the glove that's impaled on Death's blade. That's pretty obviously Thanos'. Though again, this is all conjecture.
There are no details on IW(s) right now. All we have to go on, as to story hints, are these teases and the Countdown book that's currently running.
DEATH WINS in INFINITY WARS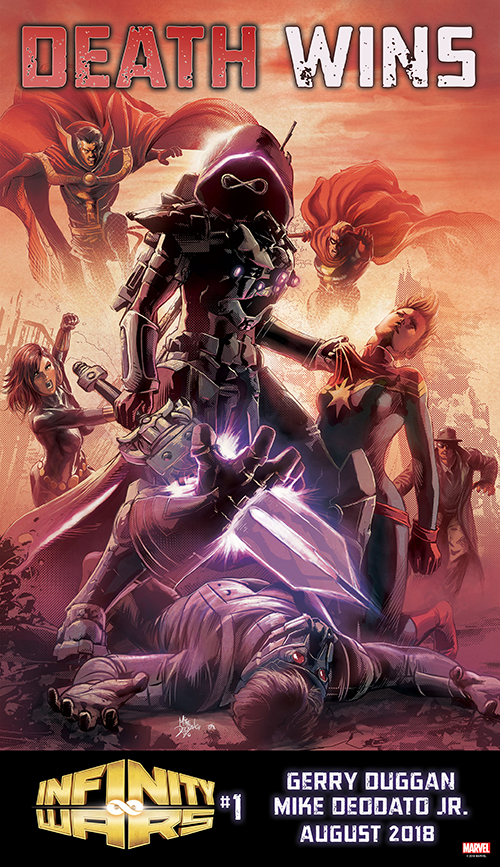 INFINITY WARS #1
Written by GERRY DUGGAN
Art by MIKE DEODATO JR.
Colors by FRANK MARTIN