Nintendo's unfathomably heavy Direct does some real lifting, packing the first half of the year on both consoles. And somebody said a word that starts with S and ended in Bros.
There was no time to rest during today's 34 minute broadcast, so there's no time to waste.  Here's everything talked about during the direct.
Nintendo 3DS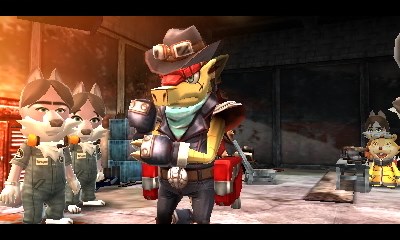 Warioware Gold is following Rhythm Heaven Megamix and Mario Party Top 100 in being the definitive collection of a franchise's mini games on August 3rd, featuring the best (as decided by somebody at Nintendo) micro-games in the series.  
Dillon's Dead Heat Breakers is the latest in the eShop's quirky tower-defense action hybrid.  This time, your animalified Mii characters can provide support to the titular rolling hero (who some people might be more familiar with from his Super Smash Brother's Assist Trophy appearance).  They look decidedly goofy, and come packing new ways of fighting (footage showed one Mii with a gun). A demo for the title will be available on May 10th, and the game will launch on May 24.
Mario and Luigi: Bowser's Inside Story and Bowser's Jr.'s Journey will let you play the DS game on your 3DS (which you could already do- except now in updated fashion).  Bowser Jr.'s Journey looks to continue the Bowser's Minions gameplay and story, further adding to this remake's value. I'm a bit sad to see they skipped Mario and Luigi: Partners in Time, which was my personal favorite of the three. The game will be available in 2019.
Detective Pikachu is a comedic mystery starring a gruff Pikachu in a city where Pokemon have started to behave strangely (and violently). You can solve the case on March 23rd, with an enormous Detective Pikachu amiibo by your side.
Luigi's Mansion is being remade for Nintendo 3DS, to join its fantastic sequel, Dark Moon.  The mansion's map on the bottom screen will make navigation easier, and a boss mode will give you a chance to put the baby back to bed again.  The remake will be available this year.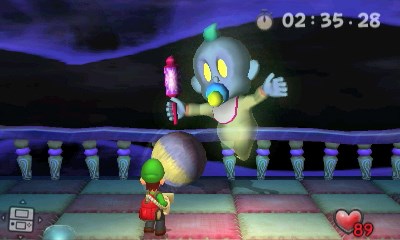 Nintendo Switch
In Kirby Star Allies, launching next week, it was revealed that you can make friends with King Dedede, Metaknight, and Bandana Waddle Dee (is that his full name?). More friends will be added in free updates, including Rick, Kine, and Coo from Kirby's Dream Land 2, Marx from Kirby Super Star, and Gooey from Kirby's Dream Land 3.  The demo for the game is available now, and Kirby Star Allies will launch on March 16. The first update will be available March 28th, and include the aforementioned characters.
Okami
Okami HD is coming to the Switch, and looks as beautiful and excellent as it ever has.  Motion controls in TV mode and touch controls in handheld give you a couple options when the game comes out this summer.
Sushi Striker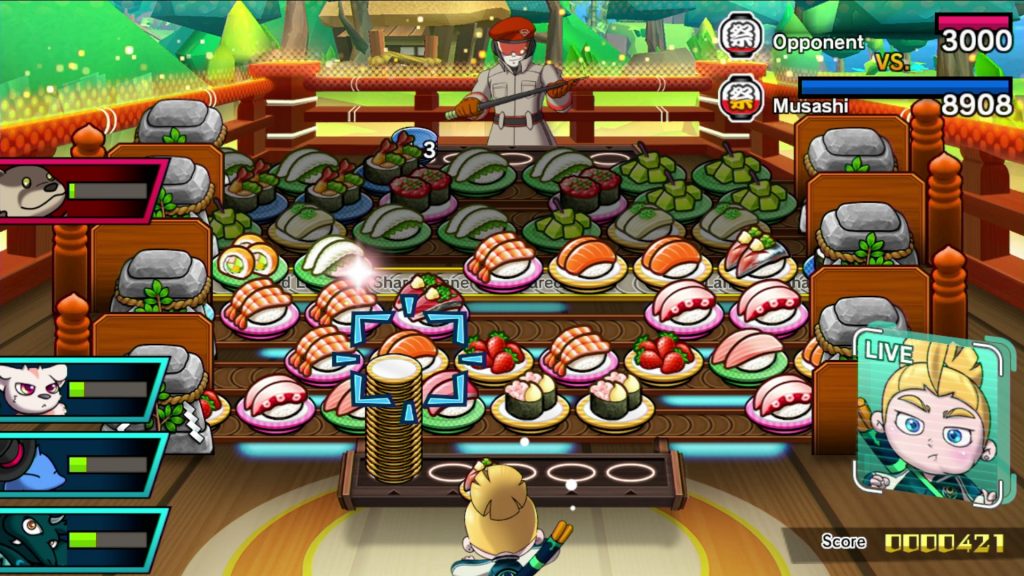 The 3DS's puzzle surprise from E3 last year has been announced as a Nintendo Switch title! The Way of Sushido features a world where sushi is forbidden, and you must topple an emperor's monopoly of the delicacy by lining up same-colored plates for huge combos.  If that's not a recipe for success, I don't know what is. The game will feature online multiplayer and launch for the Nintendo Switch and Nintendo 3DS on June 8.
Project Octopath
Octopath Traveler from Square Enix announced two more characters- the merchant, Tressa, and the apothecary Alfyn. We also learned that characters can pick subclasses to expand their options.  The game will be launching on July 13, and will be purchasable as a special edition package, with an OST, coin, map, and pop-up book. The demo is still available.
Travis Strikes Again: No More Heroes
Seven game titles will challenge Travis Thompson in a variety of game genres when he jumps inside a game console.  Each game will have its own fantastically designed boss, and co-op multiplayer will let you share the experience (and a joy-con) with a friend.  The game will be out this year.
Dark Souls
Dark Souls: REMASTERED brings the challenging and savage world to a Nintendo Console for the first time (and for the first time on the go).  A Network Test before launch will give you an early hands on, if you're on the fence. Solaire of Astora will praise the sun as the greatest amiibo ever created, too, when the game launches on May 25.
Mario Tennis Aces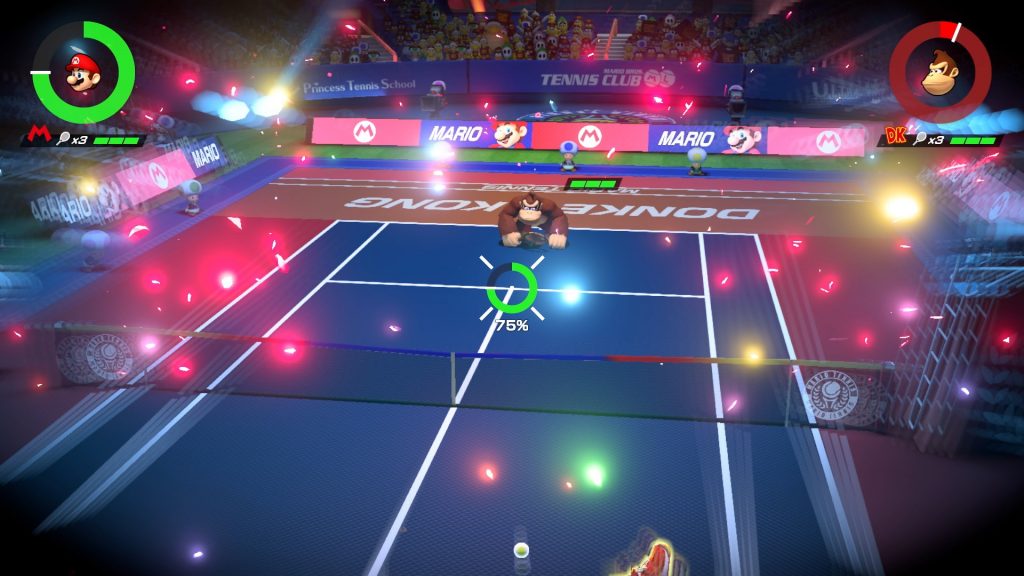 I loved Mario Power Tennis (and the preceding Mario Tennis games- but especially Mario Power Tennis), but was kind of ho hum on the following installments.  Characters lost their uniqueness, the circles were a poor replacement for power shots and defensive skills, and the games launched with less and less content.  Mario Tennis Aces looks to be a return to form in every way, with defensive and offensive "Zone" skills to keep rallies exciting, trick shots that reward risky play, and a new story mode with bizarre new ways to play tennis. While the majority of the new roster so far is uninteresting (outside of fantastic tennis outfits for the human characters), it is balanced by the likes of the Chain Chomp.  Online tournaments will provide outfits and new characters as rewards for participation too, letting you increase the flexibility of your look. Optional simple modes (without all the fancy stuff) and motion controls (which look like a natural evolution to Wii Sports Tennis) give further depth to the game. Mario Tennis recovers from its multiple seasons of injuries when Mario Tennis Aces launches on June 22. There will also be a Pre-launch 1v1 online tournament, to let you try the game out before launch.  Details will be announced at a later date.
Captain Toad
Captain Toad: Treasure Tracker is coming to Switch.  The port is worth picking up if you haven't played the charming puzzle game before.  Super Mario Odyssey inspired stages sweeten the deal, and the ability to pass a joycon to a child (or anybody, really) to fire turnips at pesky problems might help you be a good parent while you play. And if you're not on the Switch, it's also coming to 3DS with touch-screen controls. The game will launch July 13.
Undertale is coming to the Nintendo Switch eventually. Crash Bandicoot N. Sane Trilogy is coming to the Nintendo Switch as well, giving Nintendo's console one of the few Platformers Nintendo's been without all this time on July 10.  Little Nightmares: Complete Edition is bringing the scares to the Switch on May 18, with all DLC and an exclusive Pacman mask, available if you have a Pacman amiibo, which lets you look just as frightening as the terrors around you. South Park The Fractured But Whole is coming to the Switch on April 24, and will not include the two DLC packs available at launch.  A third DLC pack will be launching later in the year, and all three are available in a Season Pass.
Hyrule Legends will be launching on Switch this spring, on May 18, and will include all DLC and features the game has ever had.  
Arms is having an Online Open tournament in March, the winner of which will get a one of a kind art piece.  A Global Testpunch will give you three days to play for free on March 31 if you haven't gotten your hands on it yet (and it'll probably convince you to- we thought the game was excellent).
Splatoon 2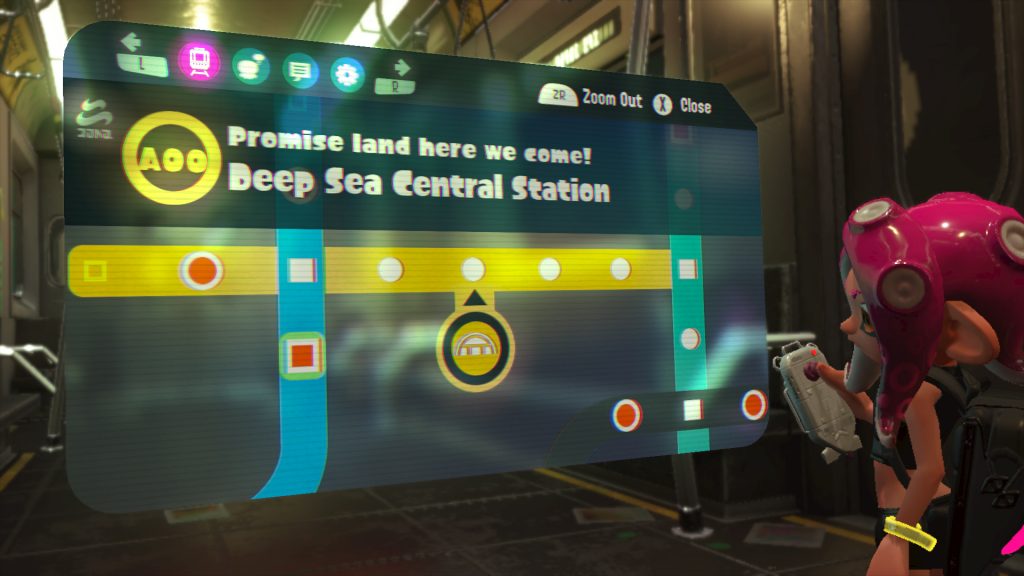 Splatoon 2's version 3.0 is coming late April, with a hundred new pieces of gear, three new stages (well, one is returning), and Rank X (which is a step above S+). All for free.
What's not for free is the brand new Octo Expansion, an enormous singleplayer package starring an Octoling and a subway filled to the brim with lovably designed deep-sea monstrosities. The Octo Expansion will also let you play as an Octoling in Multiplayer as well, servicing a long-standing fan-demand. The Octo Expansion will have 80 stages, and cost 20 dollars.  The Splatoon lore will greatly expand in the story, the Research Lab promises, and beating it is necessary to making that multiplayer octoling dream come true. Complete with Octoling exclusive hairstyles. 2018 is the year of the octoling. The expansion will launch this summer. Pre-purchase will give immediate access to octoling gear.
And that's it.  Except Super Smash Bros is coming to Switch in 2018.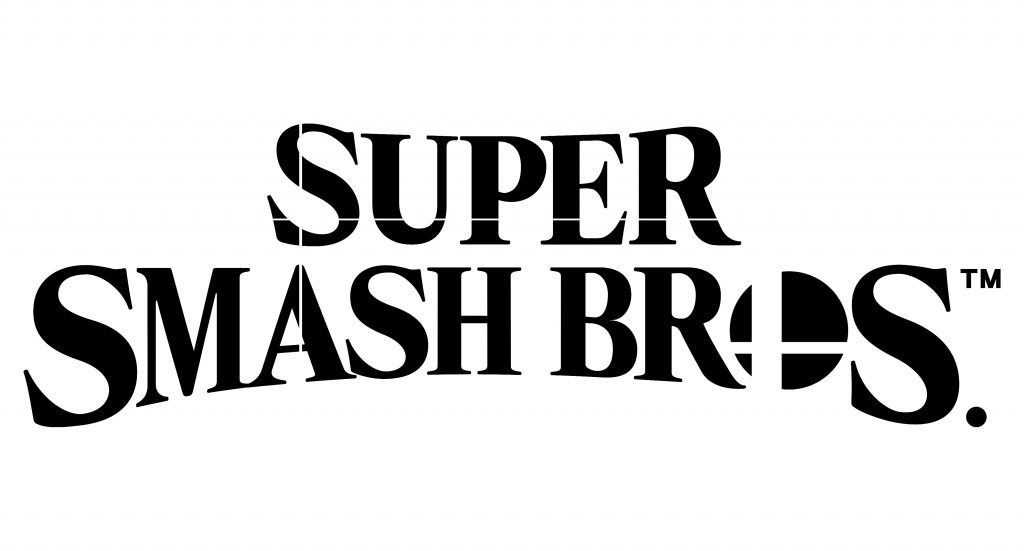 With a playable Inkling.
And Breath of the Wild Link.
And nobody said the word port.
I mean, nobody didn't say the word port either, so it's hard to say.  2018 seems a little early for anything else, but Melee was made in two years, right?
What a time to be alive.