Yes, there's a new N64 game up on Kickstarter. As crazy as it might seem, a company called Piko Interactive has an all-new cart up for your approval entitled 40 Winks.
Dreamland
Okay so maybe this isn't all that shocking. Remember that there are still new discs and carts being made for classic consoles. This past year alone saw the release of a brand new SNES fighting game, so it's certainly not unheard of.
I guess it is where the N64 is concerned though, as that fan-favorite system hasn't seen a new game in a while. And yet here we are, with 40 Winks hitting Kickstarter. So it's a new game, but what is it exactly?
Here's the rundown: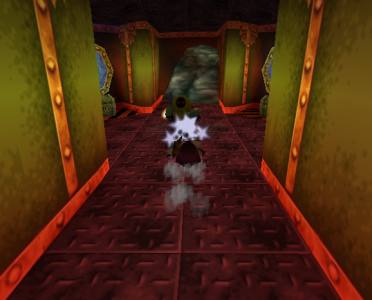 40 Winks is an action platformer where you control brother and sister, Ruff and Tumble. Your goal is to collect 40 Winks scattered around the world to stop an evil man called Nitekap. Nitekap wants to turn the winks into hood-winks who are responsible for giving children nightmares.
Transform into different characters! Attack as a stealth ninja, fight as ferocious monster, or fly into action as a super hero!
Tons of mini-games as well! Race dragons, strap on a rocket, and more!
6 themed levels – a scary castle, shipwreck city, outer space, deep down underwater, back to the prehistoric world of T-Rex and giant wasps and into the nightmare world of ghosts and monsters.
Co-op 2 player mode exclusive only to the N64 version.
Sound cool? Yeah, actually it does. While the game's "box" touts a Super Mario comparison, the idea actually sounds a lot more like Banjo Kazooie to me. And that's not a bad thing by any stretch. The game certainly looks like an N64 title too, complete with textures that aren't the most detailed. Though thats kind of the point, isn't it?
40 Winks is up on Kickstarter right now, and will have some pretty awesome stretch goals. An N64 controller and console case are both waiting in the wings, as is a Dreamcast version. Cool stuff. Check out the campaign right here.