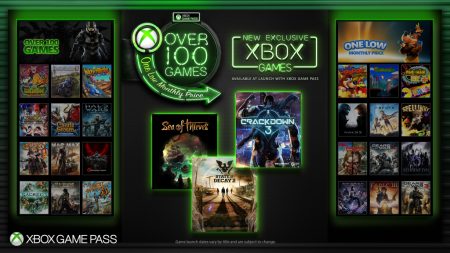 Microsoft kicked off Tuesday morning with bombshell announcement regarding its Game Pass service.
Courtesy of Major Neslon's blog, we have confirmation that the Microsoft Game Pass will include all first party titles going forward. This means that when Sea of Thieves launches on March 20, Game Pass subscribers will have immediate access.
This is a huge announcement. Halo, Forza, State of Decay, Crackdown and more will all be included moving forward. The service was already a strong value. Now that the cost includes brand new games, I would argue that the service is just as mandatory as Xbox Live Gold.
the post also explained that Microsoft is looking into more ways for people to subscribe to the service. This is beginning with a $59.99 card available at GameStop that provides access to the service for six months.
This is a huge move for Microsoft. I have been subscribed to the Pass since about September, and was starting to think about cancelling my subscription. Just knowing that I will get access to Sea of Thieves on launch is enough to get me to stay.