Nintendo has just released a statement claiming that their Switch console is the fastest-selling console in US history. Consider what that really means, and it's one mightily impressive feat.
"Fans across the country have experienced the joy of playing their favorite games at home or on the go," said Reggie Fils-Aime, Nintendo of America's President and COO. "Now that many more people have received Nintendo Switch systems for the holidays, we look forward to bringing them fun new surprises in 2018 and beyond."
Nintendo fans made the Switch
I have to say, I was impressed with the Switch since it was officially unveiled. But even as someone who was a definite 'day one' buyer, I continue to be impressed with what Nintendo accomplished with the little console.
The Switch makes good on the promise of a truly portable home console. But on top of that, it's also a very competent one that fans have flocked to. According to Nintendo, the console has sold some 4.8 million units in its first 10 months of sale.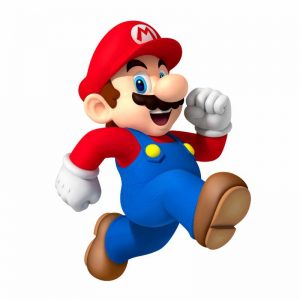 That makes the Switch the top seller, when taking that amount of time from launch into consideration, ever. The previous record-holder? Nintendo's Wii. Remember how long Wii-mania lasted? I think we can all agree that the Switch has legs that the Wii couldn't have hoped to, with it's portability. That could equate to some truly impressive figures at the end of it's cycle.
But let's talk games
The Switch has also impressed with a very solid year one lineup of games. Sure it had a somewhat anemic launch, but since then the Switch has had a nicely paced and well-rounded year. Maybe most importantly, it hasn't been all Nintendo games. Third-parties are back on Nintendo hardware in a big way (and sports games are too).
Even so though, I should also mention that Nintendo's first-party stuff is where it's at in terms of "must haves". According to the company, 60% of Switch owners have a copy of Super Mario Odyssey and 55% own Breath of the Wild.
Also making an impact was Mario Kart 8 Deluxe, which counts half of those Switch-ers among its players. Nintendo also touts a surprisingly low 20% have a copy of Splatoon 2. I guess that's impressive as well, but I was thinking it was a bigger release for some reason.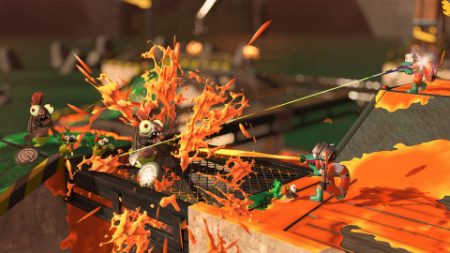 Not that I mean to throw cold water on anything, as Nintendo is rolling into 2018. They remind fans that some big titles are on the way, including "Kirby Star Allies, Bayonetta, Bayonetta 2 and a new game starring Yoshi".
Likewise, publisher support will be right there yet again this year, with "EA, Activision, Ubisoft, Capcom, SEGA, Take 2 and Bethesda, plus a growing catalog of quality content from indie developers" all onboard.
All in all, a pretty great time to be a Nintendo gamer, no?