A giant in the industry, Activision continues to bust blocks. Destiny 2, Call of Duty: WWII, and Crash Bandicoot Trilogy all came up huge for the company.
Call of Destiny
I didn't have a clue that Activision was having this kind of season. Honestly, I hadn't really heard all that much about either of their big Holiday releases, and while I knew Crash was great, I really had no concept of the impact that the remaster had.
Well, now I know better.
In a press release sent out last week (before Christmas), Activision made a few facts known. And man, did they have one heck of a Holiday. They now own the two top selling console games  in the US (based on sales) for Holiday 2017, and the best selling PS4 "collection" of all time.
"Call of Duty: WWII is the #1 top grossing console game of the year in North America, and Destiny 2 is #2," said Eric Hirshberg, CEO of Activision. "That means Call of Duty has been the #1 top grossing console gaming franchise in North America for a staggering nine years in a row, and worldwide eight out of the last nine years. Thank you to our players for your incredible passion and engagement. And thank you to our talented, committed teams all across the globe that make incredible results like this happen."
Like it or not, those are some big time impressive numbers.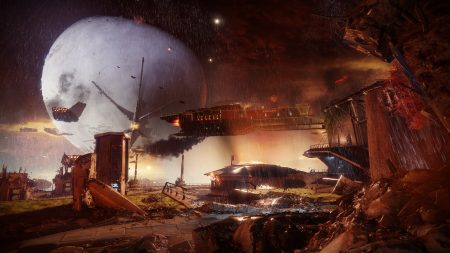 Activision has had more than a few detractors over the years after all, but even if you're a hater, it's tough to poo-poo the company scoring numbers one and two in a year as game-heavy as this one.
To get a little more number-specific (and again, this is direct from the company) Call of Duty: WWII's sales have broken $1 billion. Yes, with a "B". That's in a month's time too, since the game only hit consoles in November. It's also "the #1 top selling Call of Duty game on current generation consoles and is the biggest console digital launch in Activision Publishing history". Good news all around for the publisher.
As for Destiny 2, Activision wasn't sharing digits there, but they did add some interesting facts nonetheless. The game not only came in at #2 (behind WWII) for the season, but also was the biggest PC game launch in the company's history. That last note is based on units instead of figures, but it's still pretty impressive. Especially considering Activision's history and catalog of games and franchises.
Crashing
But games that hit in these last few months weren't the only ones making an impact for Activision. The company also pointed out that Crash Bandicoot Trilogy has become the best-selling collected edition on the PS4.
That's not quite as impressive, considering that there aren't really that many collections for Sony's latest console. Still, it's something to crow about. It's also a point that should get Activision thinking long and hard about a port to the Xbox One, and a totally new Crash adventure in the original mold.
Just sayin'.