It's probably safe to say that Nintendo is "back". According to the company's internal sales figures, their Switch console is a million seller – ten times over.
Switch'd
Nintendo struggled at the end of the Wii's sales cycle. The dominant console at one point, thanks largely to a push for "casual" gamers, the original Wii experienced a disappointing decline. Eventually, it slipped mightily before crashing hard with the announcement of the Wii U.
A current generation console falling off, sales wise, with the announcement of a successor isn't expertly unique though. And if the Wii U was a success, well nobody would have batted an eye. But it wasn't. Actually, the followup to the Wii was a disaster pretty much right from the jump(man).
So it was with some skepticism that the gaming world turned its eye towards the Switch. Nintendo's newest brainchild and replacement for the beleaguered Wii U was poised to cut ties in totality with it's forebears, and usher in a brand new gimmick for the hardware/software giant- a home and away split system.
Would it make sense? Would gamers buy into Nintendo's vision?
Hell yes they would. They'd buy in to the tune of 10 million consoles. That's the current sales mark for the Switch, according to the company's internal numbers. And that's more than a little impressive.
"As you can see in people's living rooms, on a plane or riding the subway, fans all over the world can enjoy playing Nintendo Switch wherever they go," said Nintendo of America President and COO Reggie Fils-Aime. "The response from fans has been great, and we're doing our very best to satisfy demand during the holiday shopping season."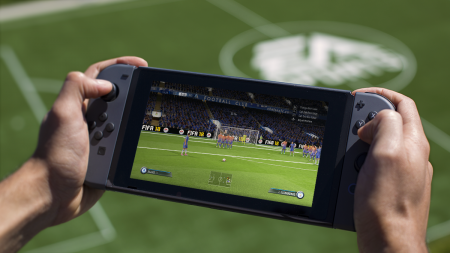 Yes, the Switch's portability is a big part of its popularity. There's little doubt of that, since the console finally gives gamers the very real option of starting a game at home, and then taking it with them to work (or wherever). While the PSVita boasted something like this, a true console that works in this way has never really been available. Certainly not in as impressive a way.
Another big feather in the console's hat though, has to be the library. In a relatively short period of time, very short given the post-launch lull, the Switch has built an impressive stable of games.
Super Mario Odyssey, Mario Kart 8 Deluxe, Splatoon 2, Doom, Skyrim, and a whole mess of indies Nindies have equalled up to a lineup that can stand with any other first-year system. While the Wii U struggled with third parties, so far the Switch is excelling with them. Heck, even sports titles are coming back to Nintendo (still need Madden EA).
And next year? It looks just as bright. Here's what's on tap: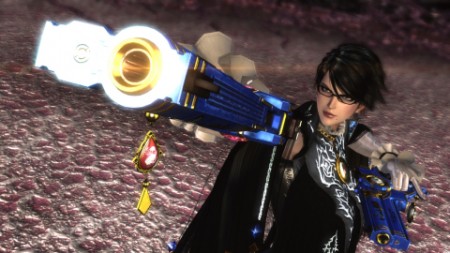 Those are just a few titles that Nintendo has highlighted for 2018. They don't even mention the Mega Man and Street Fighter collections that are on the way, and I'm sure there'll be a load of surprises as well (cough*virtual console*cough).
And with 10 million Switch's already out the door, 2018 should be a banner year for the faithful.