Androids 16, 17 and 18 join the roster, and details on the story and collector's edition are revealed in the game's newest trailer.
The Facts
Released by Bandai Namco Entertainment at Gamescom 2017, the newest trailer for "Dragon Ball FighterZ" shows off Androids 16, 17 and 18 against each other and the other characters in the game. Androids 17 and 18 serve as two characters in one, while 16 acts as a heavy hitting tank. The trailer also teases elements of the game's story, with shadow versions of the main characters wreaking havoc on the world.
The game's collector's edition was also revealed, offering the game, a custom steelbook case, three art boards and a 7" Goku statue with manga dimension coloring for $139.99.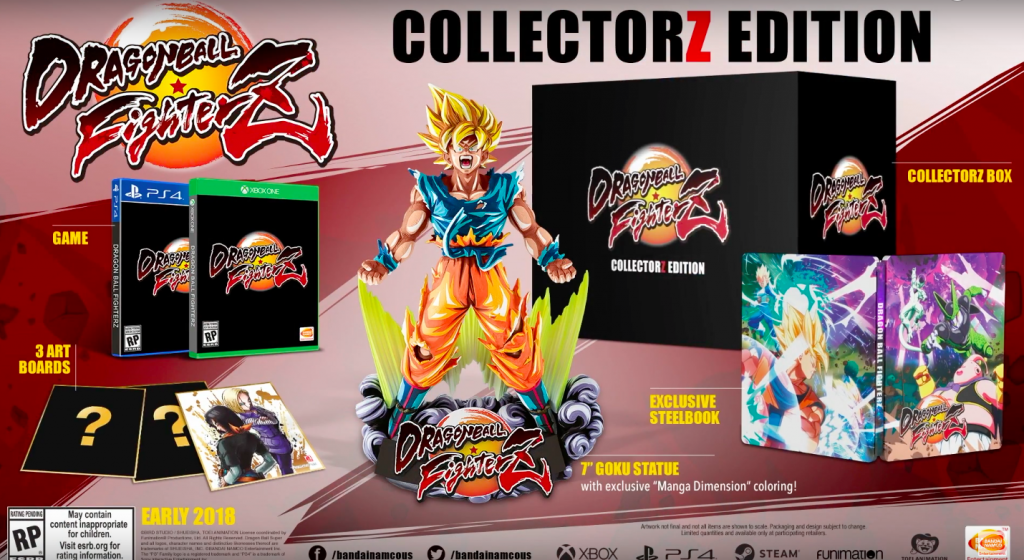 Finally, registration for the game's beta was opened for Playstation 4 and Xbox One. Those who are chosen will receive an invite to participate in the game's testing from Sept. 16 – 17.
"Dragon Ball FighterZ" is set to release in early 2018 for PS4, Xbox One and PC.
[Source:
Game Informer
]