The Switch might be here, but true to their word Nintendo is still planning big things for the 3DS. Here's what's on tap for the rest of 2017.
"Throughout the rest of the year and into 2018, the Nintendo 3DS family of systems will see the launch of some great games in a variety of different genres starring all sorts of fan-favorite characters," said Doug Bowser, Nintendo of America's Senior Vice President of Sales and Marketing. "With new entries into an already robust library of more than 1,000 games in some of gaming's most iconic franchises, Nintendo 3DS owners new and seasoned have something to look forward to this year."
A new 2DS and more
Who would have thought that there'd be a new 2DS on the way in 2017? I'd wager no one. And yet, as seemingly unnecessary as it is, the 2DS XL is pretty cool looking. With its clamshell design and nice slim profile, it's a console that I'd actually consider. It hits retail in July, and I'm actually considering trading in my 3DS for one. And I kind of can't believe I just wrote that.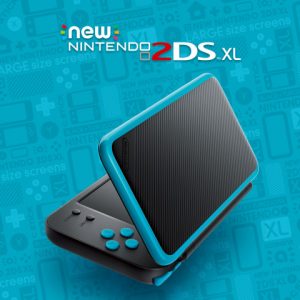 2DS' aside though, a new revision is nothing without something to draw the fans. After all, playing old games would get, well – old. Fortunately, Nintendo announced a bunch of pretty great stuff that's still on the way. And yes, that includes the long-awaited return of Samus in the Metroid 2 remake. Cannot wait for that.
It's a strong lineup though, even without bounty hunters and space pirates. Shocking? Maybe a little, but there's no denying that Nintendo knows what they're doing in the handheld space.
Here's what games you can expect in the rest of 2017 on 3DS:
Metroid: Samus Returns: A modern reimagining of the adventure Metroid II: Return of Samus, Metroid: Samus Returns for Nintendo 3DS features immersive 3D visuals, an enhanced arsenal for bounty hunter Samus Aran, a redesigned map, and new moves and abilities, like Melee Counter and 360 degree aiming. The game launches on

Sept. 15

alongside two new Metroid series amiibo available as a two-pack: Samus Aran and Metroid.
Mario & Luigi: Superstar Saga + Bowser's Minions: This enhanced remake of the first game in the Mario & Luigi series contains updated visuals, touch-screen controls and helpful game-play upgrades. The newly added mode, Minion Quest: The Search for Bowser, stars an unlikely hero, Captain Goomba, who journeys with many of Bowser's familiar minions, like Boo and Shy Guy. The robust mode provides a different perspective on some of the events of the original game, and gives players insight into what was happening behind the scenes. Nintendo revealed that two new amiibo figures would be introduced: Goomba and Koopa Troopa. The new amiibo and the existing Boo amiibo figure will be compatible with the game. The amiibo and the game are scheduled to launch separately on

Oct. 6

.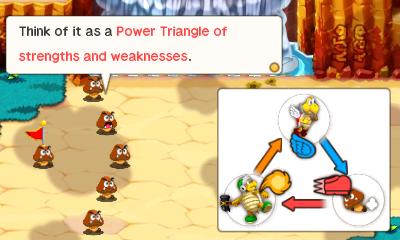 Pokémon Ultra Sun / Pokémon Ultra Moon: With new story additions, new Pokémon and enhanced features, Pokémon Ultra Sun and Pokémon Ultra Moon offer a fresh adventure through the tropical Alola region. The games launch on

Nov. 17

.
LAYTON'S MYSTERY JOURNEY: Katrielle and the Millionaire's Conspiracy: Join Katrielle Layton, our new hero, in a casual, comical, quizzical quest. Full of ingenious challenges, charming characters and clever plot twists, the newest Layton installment will prove that "The truth is stranger than fiction!" The game launches for the Nintendo 3DS family of systems this fall.
Ever Oasis: This beautiful and mystical role-playing action-adventure game from Koichi Ishii, the creator of the Mana series, launches on

June 23

. The game takes place in a vast desert full of dynamic characters and towering bosses. In between exploring the desert and conquering puzzling dungeons, players can build up their own personal oasis. A free demo is available in Nintendo eShop now.
Hey! PIKMIN: The first Pikmin game for Nintendo 3DS finds Captain Olimar crashing on an unknown planet and embarking on an adventure where he encounters the adorable but fierce Pikmin. In a new type of Pikmin game, players use different types of Pikmin's powers with intuitive touch control to solve puzzles, overcome challenges and defeat enemies through a side-scrolling adventure. The Hey! PIKMIN game is only playable in 2D and launches exclusively for the Nintendo 3DS family of systems on July 28, the same day as the New Nintendo 2DS XL system and a new Pikmin amiibo figure (both sold separately).
Miitopia: Fans have never played an RPG quite like Miitopia. By casting Mii characters in roles across the world of Miitopia, players set off on an adventure to battle enemies, hunt for treasure and open up new areas of the map. The turn-based battles are straight out of an RPG, but allies have a mind of their own. The relationships they build affect their performance in battle. This Nintendo 3DS RPG launches on July 28, the same day as the New Nintendo 2DS XL system. Try out the game by downloading a free demo currently available in Nintendo eShop.
Monster Hunter Stories: Prepare to embark on an RPG adventure unlike anything the Monster Hunter series has ever known. In Monster Hunter Stories, become a rider and bond with monsters to raise their potential and unleash powerful combos. Players can fly, swim and crash into new areas of the map; discover eggs to collect and hatch; and participate in turn-based battles with a team of monsters. Monster Hunter Stories launches this fall.
YO-KAI WATCH 2: Psychic Specters: Whether players missed it the first time or want to fall in love again, the definitive version of YO-KAI WATCH 2 is here! The YO-KAI WATCH 2: Psychic Specters game delivers the same full YO-KAI WATCH 2 experience, but adds new Yo-kai to befriend, exclusive quests and the ability to hop on the Hexpress to a new resort area. Players can even befriend Wicked and Boss Yo-kai from previous games, learn about the origin of the mysterious feline Yo-kai, Darknyan, and experience a revamped Blasters co-op mode to beat powerful new bosses. YO-KAI WATCH 2: Psychic Specters launches this fall.
Etrian Odyssey V: Beyond the Myth: Starting with the creation of a party to exploring the uncharted labyrinth of the Yggdrasil Tree, Etrian Odyssey V: Beyond the Myth is all about players choosing how their adventures unfold. The fifth main installment in the loved RPG series contains the epic turn-based battles, challenging exploration and beautiful art styles fans have come to love. Etrian Odyssey V: Beyond the Myth launches this fall.
RPG Maker Fes: RPG Maker Fes makes it easy to develop any RPG you can imagine without any programming knowledge. Simple but powerful tools let you bring to life the amazing stories in your head. Customize characters, stories, combat and more to become the next great developer. RPG Maker Fes launches on June 27.
Culdcept Revolt: As the Culdcept series celebrates its 20th anniversary, the addictive card game-meets-board game is back and bigger and better than ever with hundreds of new cards, inventive boards and exciting multiplayer. Build your book, create new strategies and dominate the board in Culdcept Revolt. The game launches in 2017.
And, not that it's looking all that far into the future, here are a few that are coming up in 2018:
Radiant Historia: Perfect Chronology: The original Radiant Historia on Nintendo DS is a beloved RPG classic. In this expanded version of the game, players will experience new story content, enhanced gameplay and an updated presentation. Radiant Historia: Perfect Chronology launches in early 2018.
Shin Megami Tensei: Strange Journey Redux: When Shin Megami Tensei: Strange Journeyreturns on Nintendo 3DS, expect it to do so with new story content, additional endings, a new dungeon to explore and more fun surprises. This enhanced version of the essential RPG launches for Nintendo 3DS in early 2018.