The "Witcher" franchise developer CD Projekt Red has revealed that design documents for their new project are being held for ransom under threat of release.
The Facts
In a statement given through the company's Twitter account, Projekt Red detailed an ongoing situation with an unknown party who has obtained files related to "Cyberpunk 2077," the company's next title. The developer has not yet released much information on the game and the party is threatening to release the files publicly if their demands are not met. Projekt Red stated that they will not be giving into their demands and will take the necessary legal actions as the situation unfolds.
The full statement is included below: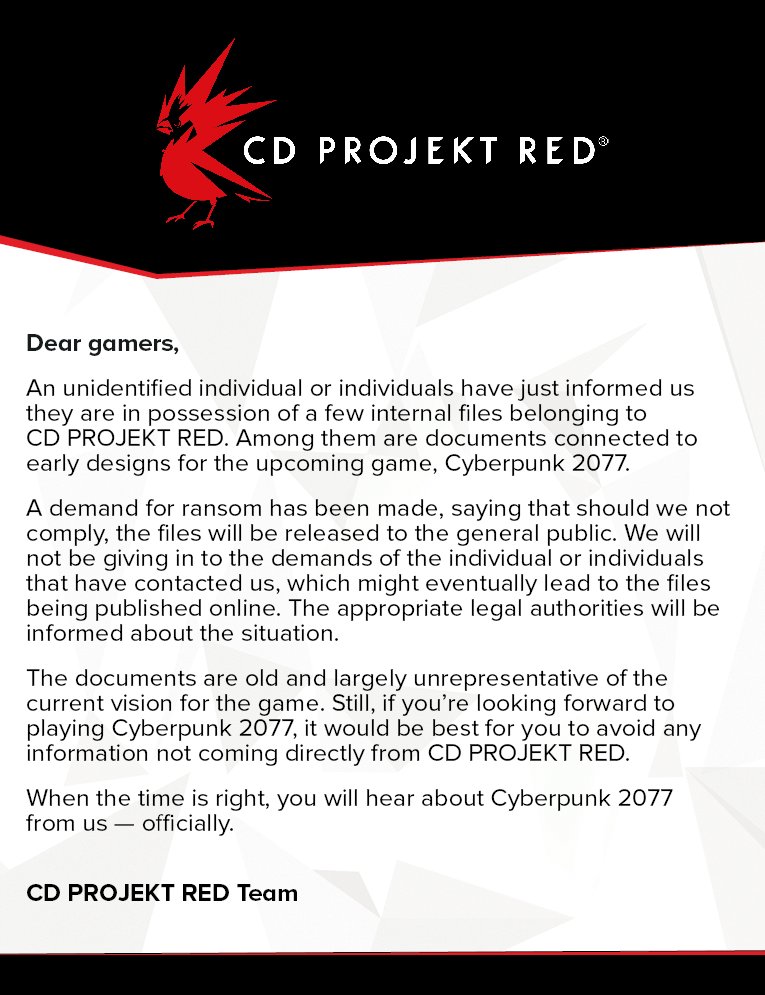 Author's Take
It's unfortunate that CD Projekt Red is in this sort of situation, but they're transparency about the issue at least shows that they're taking the proper steps to alleviate it. Stay tuned for more information and updates as the situation develops.