This week's installment of all things Nintendo focuses on the the latest release in the classic Fire emblem series.
Now you're playing with… fire
I have to admit, I don't know much about Fire Emblem. Okay, I don't know anything about Fire Emblem. Well, maybe one thing- it's pretty darn popular. Actually, make that two things – 'cause the latest game in the series is available this week.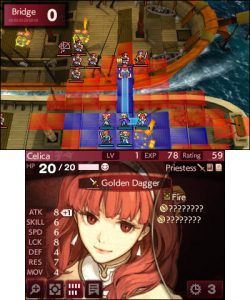 Landing on the 3DS, Shadows of Valentia brings promise of an epic story, some nice looking graphics, and a melding of classic and new FE gameplay. Sounds like something that might hit the spot for handheld-loving Nintendo fans.
Also hitting this week, to somewhat less fanfare, is Disgaea 5 for the Switch, and the TG16 classic Blazing Lazers on the… Wii U. Sigh.
Anyway, scroll down for more.
Nintendo eShop on Nintendo 3DS

Fire Emblem Echoes: Shadows of Valentia– On a continent that was torn asunder by warring gods, guide two armies through brutal tactical battles, as this reimagined RPG epic invades the West for the first time. Uncover the intertwining stories of Alm and Celica, engage foes, fend off dragons and explore 3D dungeons. Your prowess will grow as you master this melding of modern and legacy Fire Emblem gameplay. The Fire Emblem Echoes: Shadows of Valentia game is available

May 19

.
Fire Emblem Echoes: Shadows of ValentiaDLC

Season Pass ($44.99, twenty-two pieces of content): The Fire Emblem Echoes: Shadows of Valentia Season Pass includes all five DLC packs as they release. By purchasing the Season Pass, fans who want to receive all DLC will save more than 30 percent compared to purchasing all 22 pieces of content individually.
DLC Pack #1 – Fledgling Warriors Pack ($7.99, three pieces of content): Ideal for early- to mid-game adventurers, this pack includes a new dungeon (The Astral Temple) and two new maps, great for gaining more items, in-game currency and experience points.
The remaining four DLC packs will be released in the coming weeks. See the full schedule here.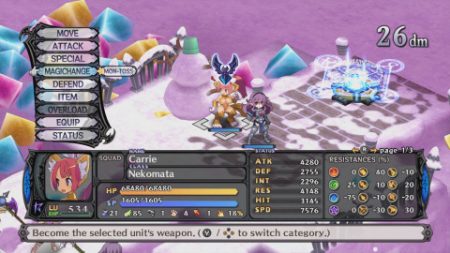 Nintendo eShop on Nintendo Switch

Disgaea 5 Complete – Demo Version – Download the free Disgaea 5 Complete demo and try the strategy RPG game before it launches on

May 23

on the Nintendo Switch console. Get a taste of Disgaea 5 with the first few stages of the game.

Virtual Console on Wii U

Blazing Lazers – Players control the extraordinary firepower of their Gunhed Star Fighter in this classic TurboGrafx-16 shooter. Collect power-ups to increase your ship's battle strength so it can cut through enemies and defeat the bosses in all nine action-filled areas. Of course, as part of the "Soldier" series, the game contains a good combination of fast-paced speed with catchy, drum-propelled background music.
Nintendo eShop sales:
Nintendo eShop on Wii U and Nintendo 3DS
Theme Shop on Nintendo 3DS:
New themes this week include:

Fire Emblem Echoes: Alm's Army
Fire Emblem Echoes: Celica's Army
Also new this week:
In addition to video games available at retail stores, Nintendo also offers a variety of content that people can download directly to their systems. Nintendo adds new games weekly to Nintendo eShop on the Nintendo Switch console, the Wii U console and the Nintendo 3DS family of systems.
Nintendo eShop is a cash-based service that features a wide variety of content, including new and classic games, applications and demos. Users can add money to their account balances by using a credit card or purchasing a Nintendo eShop Card at a retail store and entering the code from the card. All funds from one card must be loaded in Nintendo eShop on Nintendo Switch, Wii U or the Nintendo 3DS family of systems, but can be used in any Nintendo eShop if the systems are linked to a single Nintendo Network account.
The Wii Shop Channel offers games and applications and uses Wii Points, which can be purchased via the Wii Shop Channel.
Remember that Nintendo Switch, Wii U, Wii, New Nintendo 3DS, New Nintendo 3DS XL, Nintendo 3DS, Nintendo 3DS XL, and Nintendo 2DS feature parental controls that let adults manage some of the content their children can access. Nintendo 3DS players who register a Nintendo Network ID gain access to free-to-start games and free game demos from Nintendo eShop, and also get the latest news and information direct from Nintendo. For more information about this and other features, visit http://www.nintendo.com/switch, http://www.nintendo.com/wiiu or http://www.nintendo.com/3ds.