The newest game from publisher Bandai Namco and Tarsier Studios, Little Nightmares, is officially available for download.
The game follows heroine, Six, as she journeys into the Maw in an effort to escape from the darkness and the monsters that lurk within. Six only has her wits, a lighter and her raincoat to combat the darkness. According to a press release, players will experience a world that blurs the line between nightmares and reality.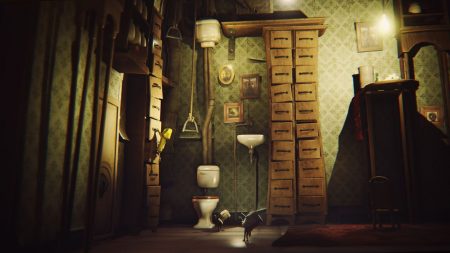 This has been one of the most creative, imaginative, and darkly eccentric games we have developed at Tarsier," said Andreas Johnsson, Business Developer and Deputy CEO at Tarsier Studios in a press release. "This project has been over 10 years in the making, and our team is extremely proud to launch LITTLE NIGHTMARES and let players experience our vision," Johnsson said.
"Tarsier Studios ran with the concept of creating this chilling world from the imagination and perspective of a child, and the result is a unique gaming experience that greatly surpassed our high expectations," said Eric Hartness the Vice President of Marketing at BANDAI NAMCO Entertainment America Inc in a press release. "We've all been children with wild imaginations at some point, and to play a game where you come face-to-face with the monsters in the closet is truly a spine-chilling experience," Hartness said.
Little Nightmares is available digitally, while a special physical version is available in North and Latin Americas. The physical edition comes with a Six figurine, the original game soundtrack, sticker board, an exclusive poster, and a themed cage box.