Hot on the heels of the Nintendo Switch announcement, the company has cut profit forecasts.
In with the new, still getting beat up by the old
It's kind of hard to not be excited right now if you're a Nintendo fan. The Switch, despite some questions and issues, looks really great after all. And usually, when there's a new Nintendo console on the horizon, fans are just north of optimistic.
We gave our impressions on the new console here just a few days back. In a nutshell, we're impressed by the promise that the Switch offers. But while that's all well and good, we're still in the present. And Nintendo is sure hoping that March of 2017 looks nothing like quarter three of 2016.
With the Switch hitting, it more than likely won't. After all, what the company has out there right now is a home console that's doing the exact opposite of setting world on fire.
Losses mount
When you look at the data here, it's easy to get down on Nintendo, but try to keep in mind what's on the horizon. While it isn't very pretty right now, that new console is but a few scant months away from retail.
And Nintendo's been somewhat down for a while now too, so it should come as no shock to anyone that they posted a loss last quarter. Though, I will say that it's not exactly a small loss. According to the company's own forecasts, they've 33% year-over-year.
That frightening set of digits equates to a loss of almost $60 million USD. Nintendo pinpoints the loss at $57.1 million, which is obviously no small potatoes, even for a company that took in $1.32 billion in revenue in that same period.
And yes, I realize that sounds good. Actually, it is good. But when you factor in that $50 million drop, and 33% downturn, it gets… less good. The only decent thing that fans (and you know, Nintendo) can take away from all this is that these numbers are almost exclusively referring to the Wii U.
Handheld gaming still the best for Nintendo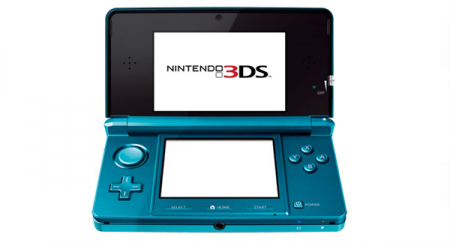 The 3DS on the other hand, is doing well. How well? Sales of the little console were up 19%. The reason? Website MCV points to none other than Pokemon.
Apparently, sales of the older Pokemon games have seen a boost from Pokemon Go of all things. The mobile title's player base has transferred nicely to the more traditional games in the series. And with two new Poke-games on the horizon (Sun and Moon), that's going to mean even more sales. So a bit of a win-win there for the Big N.
Of course, it remains to be seen how 3DS sales will fare in the face of the Switch. As you know, the console splits apart and can be taken on the go, or played at home. Do gamers who have a Switch really need a dedicated handheld like the 3DS? Time will tell on that one.
In the meantime though, the dual screen portable is doing well enough to be the bright spot for an otherwise stagnant Nintendo. March 2017 can't come soon enough.
Source: MCV