The demo for the much anticipated Pokémon Sun and Pokémon Moon dropped yesterday, on Oct. 18. Upon playing through the demo, it's obvious that the next installment in the long running series change the game up in a number of ways.
The demo is standard demo fare. There is no character customization, and you can only use a Greninja that Ash sends to you. There is a basic introduction to some characters such as the professor for this generation and the apparently friendly rival.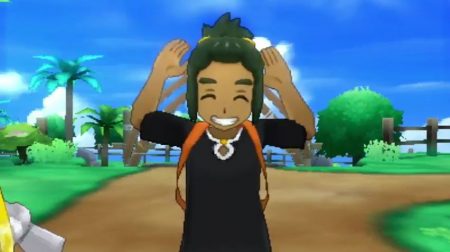 After meeting the professor, you battle some Team Skull grunts and do a trial where you photograph and battle some new pokémon.
There isn't much to the main demo, however after completing the trial, you can explore the area, play mini games, and collect items that can be transferred to the full game once it launches.
The main formula is pretty standard. Nothing here will knock your socks off if you have spent even five minutes with any mainline Pokémon game. The biggest change to the battle system, besides the newly introduced "Z-Moves," is the indication on the move screen which moves are effective, super effective, or not effective. This isn't a huge change, but can be nice if you don't know every single aspect of the type advantage chart.
Otherwise, the demo does a lot of good to hype fans of the series. There are glimpses of new pokémon, and you can even catch them in one of the mini games after completing the main portion of the demo.
Overworld fun: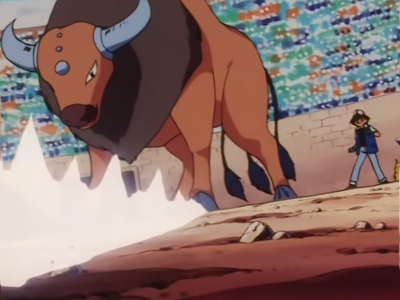 The biggest part of the demo that has me excited is a concept that seems to be taking precedence after initially being introduced in Pokemon X and Pokemon Y. Riding Pokemon. Yeah, riding Pokemon. The demo lets you "page" a Tauros, and you can ride it to smash through rocks. I was also very excited to realize that I could ride the pokémon in town. Whether or not this will follow to the main version of the game, we can only hope,
The obvious extension of this is the complete removal of HMs. I would be in favor of this, and I am sure that anyone who ever had to decide which pokémon to use as a workhorse also agrees.
Pokemon Sun and Moon rise on Nov. 18, 2016 in North America and Japan, and on Nov. 23 in Europe. éé