Pokémon Go may be the closest we ever come to living out the fantasy of being actual Pokémon master, but it's still missing something. A real life Poké Ball!
Back in my childhood days, I was so overwhelmed by Pokémon, I painted a plastic cricket ball with red and white color to make my own Poké ball. I used to mimic all the actions of Ash from the series in the backyard. That fantasy left behind as the time passed by. But now with the Official Trainer ball Pokémon fans can live that fantasy again.
Gamer Reality, a small company that developed an actual real life Poke ball that will play nicely with Pokémon Go. A Kickstarter campaign was launched in mid august and it has been already funded 144% of its pledged goal.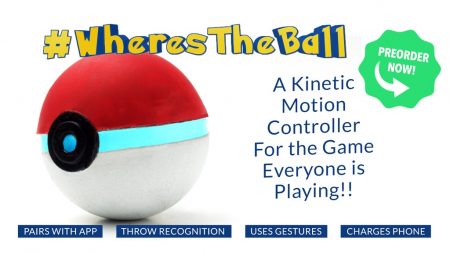 So how it does it exactly work?
CATCH'M BY THROWING THE TRAINER BALL:
Official Trainer ball: A kinetic motion controller Poké ball with in built accelerometer and Bluetooth 4.0.  So when the player throws the Poké ball, the accelerometer sends the data to the app through the bi-directional Bluetooth interface, creating an action in the game based on its location from the camera.
The fascinating thing is that the Ball is durable, rugged and made out of a soft safe rubberized foam material. The Ball can handle the impact with ground allowing the player to throw it without any hesitation.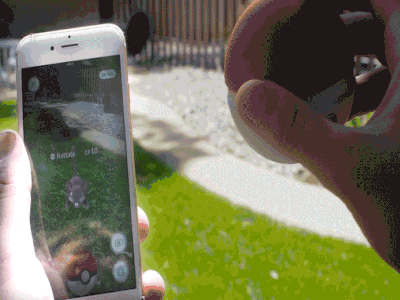 CATCH'M BY USING MOTION GESTURES:
It might happen sometime that Pokemon spawns at odd or hard to reach places like water or public restroom 🙂 . In that case you can also use the Poké ball as a handheld gestured remote for the game.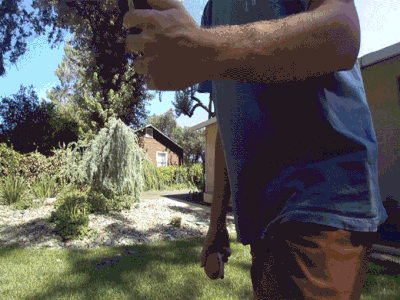 CHARGE YOUR PHONE:
I remember many times I went out to catch Pokémon, excited and confident with incense running only to realize later after 10 mins that my battery is about to die. But with this ball you can now keep on playing the Pokémon go with the inbuilt power bank. A simple USB interface and you're good to go for Pokémon Go.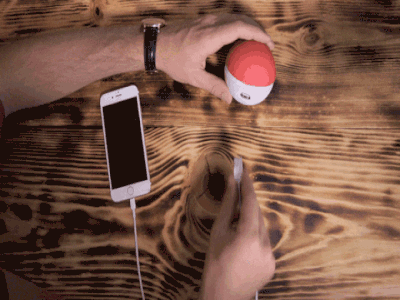 Shipments are expected to be out the door by December 2016 for the earliest backers, with the majority of people being held to February 2017 expectations.
Though it is called as Official Trainer Ball, still there isn't any confirmation on the licensing agreement of the Ball in partnership with Niantic, Inc. But if this becomes a reality, it will definitely bring more closer to living out the fantasy of being an actual Pokémon master.