New pathways, fixed exploits, and more are coming to No Man's Sky courtesy of a day one patch from Hello Games.
As detailed in a blog post on the game's official website, the notes include information regarding a choice that players can make early on to impact later events. Other additions and fixes include more varied atmospheres and hazards, as well as the potential for larger galaxies to exist.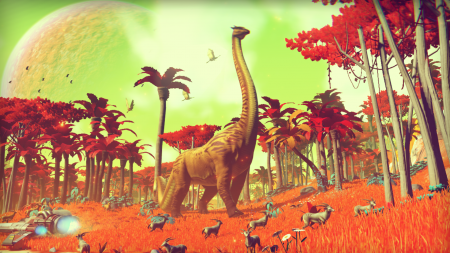 The patch reflects the wishes of several users from the No Man's Sky subreddit, where thoughts that the exploits from the leaked copies may be fixed before the full launch of the game.
Before the end of the post, however, Sean Murray mentioned something to get hype engines sent into overdrive: Base building, giant freighters, and more are coming in a future update. If you're at all like me, this revelation is just bringing the hype to huge levels.
No Man's Sky launches on Aug. 9 for Playstation 4, and Aug. 12 for PC.