How many big budget zombie games til now, have not been focused on fighting against zombies? Well, you can count them on your hand. While many zombie games (with almost similar concept) came and gone, Zombie Night Terror is the game where you can finally fight be the apocalypse.
Zombie Night Terror (ZNT) is a lemmings-like game developed by NoClip studio and published by Gambitious Digital Entertainment. The aim is to lead your brainless army throughout various environments of city, in order to annihilate humanity!
The only way to survive the Zombie apocalypse is to BE THE ZOMBIE APOCALYPSE.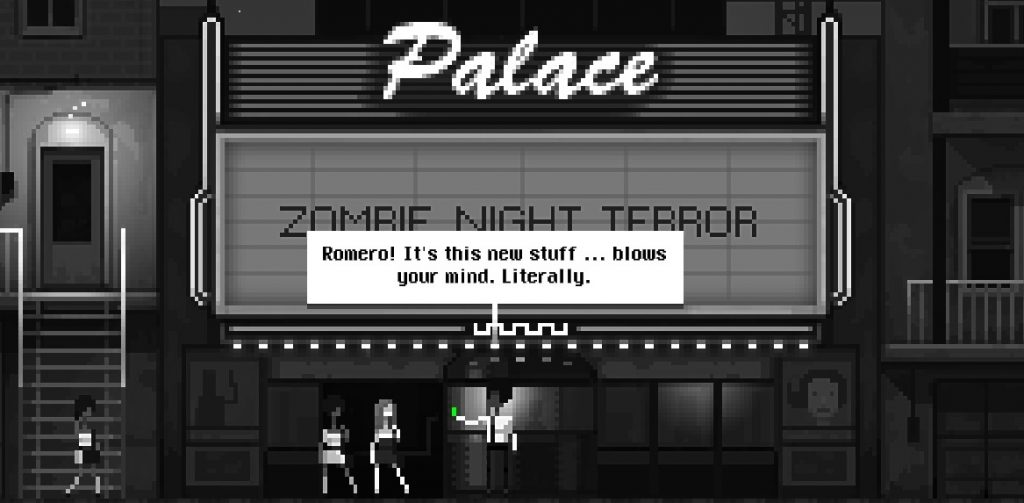 The story of the game is bit old school yet entertaining. It all starts with "Romero". One crazy, heck of home-cooked drug that literally blows the people's mind and turns them into blood thirsty walking corpses.
Now it's up to you to spread terror through 40 levels and enroll more zombies into your undead army. But being a zombie is not easy and humans will give their best to ensure it.

ZNT is an action and strategy game in which you have to control the zombies.
I know! I already mentioned "control" like plenty times. But, doesn't it strike a bit odd? After all, zombies are brainless undead and are quite dumb. But this is where the beauty of the game lies.
Contamination:
You can choose one healthy human and inject the virus syringe to make him sick and to turn him into a zombie. From this point they will just endlessly walk forward either to kill a human and turn into a new zombie or fall into a painful trap.
Mutation:
Mutation is nothing but a special formula that can be used to turn zombies into different types of zombies with special powers. Also mutations can be combined to have new tricky and devastating effects.

The gameplay is challenging with remarkably designed levels. There are total 40 levels each divided into set of 10 levels. At the end level of every set, awaits powerful foes. You'll have to solve brain tingling puzzles. Sometimes you have to do a little out of the box thinking to complete a level.
In the end, everything comes down to the amount of DNA you have. Using DNA you can mutate the zombies or use it to combine new tricks.

The 80's inspired, 8-bit art style mixed with tense puzzle gameplay will bring back your old memories of playing the Nintendo's classic NES games. Ah! The good old days. Getting stuck on a level, finally breaking a strategy to defeat the boss after the countless hours of gameplay. And feeling a sense of fulfillment.
But the best part is that it perfectly fits to the ZNT's theme. Black-and-white ascetic graphics indicating dark, apocalypse night.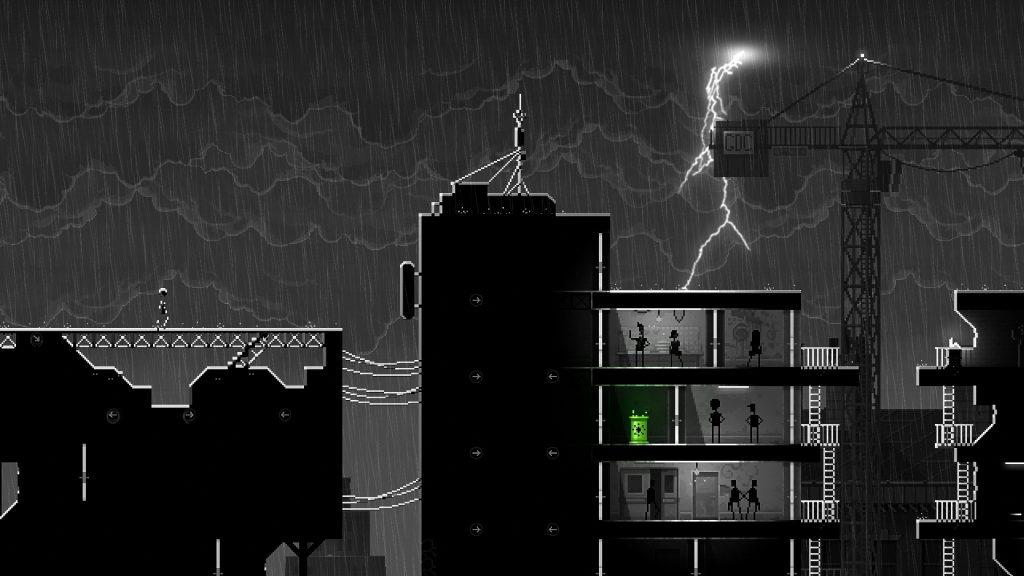 On top of that, there are thrilling soundtracks suiting perfect for each situation shift in the game. Honestly, some of them will kind of remind you the Thriller song of Michael Jackson. 🙂
The wait is now over! Zombie Night Terror is now available from Today on Steam as well as on GOG for purchase.
Excited to know more, then check out the official site and Trailer of the game.
[embedyt] http://www.youtube.com/watch?v=XAz-xc-ndl8[/embedyt]
Apocalyptic Terror!
Story - 79%
Gameplay Fun factor - 96%
Presentation - 92%
Blood, Killing, Terror - 89%
If you are one of them who: 1) watch horror movies to root for the Zombies 2) want to know what it's like to be a zombie in a game or 3) simply want to bring your good old memories of the classic, 8 bit Nintendo game..... then this game is for YOU. Zombie Night Terror is one of the most original indies and definitely worth to experience