Spec Ops' Richard Pearsey moving on to survival horror.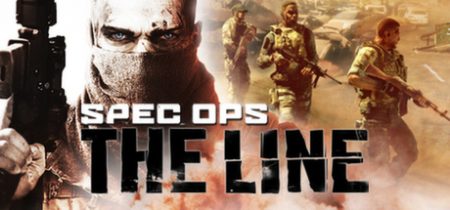 This E3, Masachika Kanata, one of the head producers on the Resident Evil franchise, announced that the writer of Resident Evil 7 would be Richard Pearsey. Pearsey was the head writer of the cult classic shooter, Spec Ops the Line. Other games that he has written for include F.E.A.R. and the recent 1979 Revolution.
Spec Ops the Line was a game that broke away from the standard military shooter plot of the time. It based its storyline not around empowering the player, but criticizing them. Showing them that their actions had consequences, and that they were unintentionally causing death and suffering. Many players criticized Spec Ops the Line for being ham fisted, but it has maintained a dedicated fanbase.
Despite the nature of Pearsey's previous work, the overall reaction to this development has been positive. Most likely this is connected to the reputation of previous Resident Evil games. Recently, Resident Evil games have come under fire for moving away from their survival horror routes. They have been growing more action packed, something that has not been well received by the core fanbase of the series.
However, the other major part of this announcement is one that breaks a large precedence for the series. Up until this point, Japanese writers have been writing the Resident Evil games. A westerner has never been given the role of head writer. Handing Japanese titles over to western developers, even if it is not fully in this case, has both worked and backfired in the past. The western developed Silent Hill games are widely to be considered inferior to the originals. On the other hand, the western developed Metroid Prime trilogy games were considered to be some of the best Metroid games ever created. Time will tell which category this game will fall into.
Resident Evil 7 will be released on January 24, 2017 for PS4, Xbox One and PC.